Health Ministry to Transfer Last Year's Incentives to Health Workers
By : Nata Kesuma | Thursday, April 15 2021 - 12:35 IWST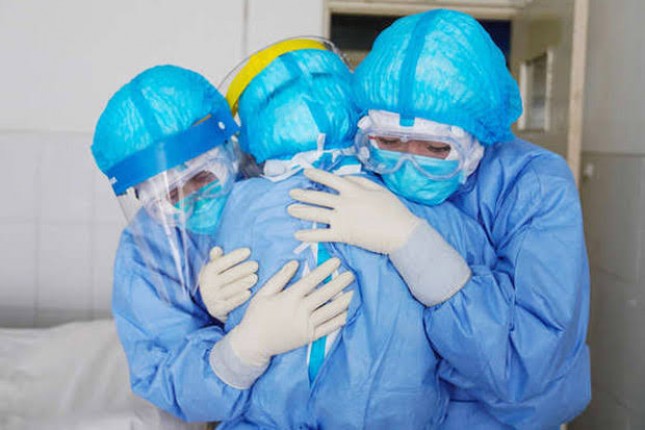 health worker, illustration
INDUSTRY.co.id - Following a meeting discussing health workers' delayed incentive between Minister of Health Budi Gunadi and Head of the Finance and Development Supervisory Agency (BPKP) Muhammad Yusuf Ateh on Sunday (12/04/2021), Ministry of Health and the BPKP have agreed to immediately provide last year's incentive transfer to health workers.
The result of the review that has been carried out by the BPKP was welcomed by Ministry of Health and health workers, who struggle at the forefront of handling COVID-19 pandemic.
"With the issuance of the BPKP review document, the budget which is still being held by Ministry of Finance will soon be processed. So far, all has been prepared administratively and we hope that the process can run smoothly without any hindrances," Secretary of Ministry of Health's Development and Empowerment of Human Resources in Public Health (PPSDMK) Trisa Wahyuni Putri said.
According to Trisa, the incentives will soon be distributed to 732 health facilities or health institutions, including Government hospitals, private hospitals, state-owned enterprise hospitals, laboratories that carry out COVID-19 checks, the Port Health Authority (KKP), the Central Health Laboratory, and Ministry of Health's Technical Implementation Unit (UPT) that are involved in handling COVID-19.
The budget allocation, Trisa added, will be distributed to 97.715 health workers, including specialist doctors, general practitioners, dentists, nurses, midwives, as well as other health workers, including laboratory analysts, nutrition workers, and others in accordance with applicable regulations.
"Ministry of Health will prepare the next incentive review request and continue to urge leaders of health facilities and health institutions, as well as medical faculties to immediately complete the supporting documents needed so that the delayed budget that has not been paid can be immediately reviewed by the BPKP," Trisa said.
For the record, the review scope carried out by the BPKP includes incentive arrears for health workers, especially incentives paid by the Central Government budget, not by the regional government budgets.
Furthermore, Trisa added that the BPKP expected all health facilities and institutions that want to propose incentives can complete the lack of required documents in order to speed up the process of the next incentive review.
In the meantime, according to Director of BPKP's Division for Social and Disaster, the completeness of formal document requirements for incentive arrears is highly dependent on the completeness of documents and supporting data from the proposed health facilities and institutions, adding that it is expected that all proposed health facilities and institutions can immediately complete the required documents so that health workers can also immediately receive their incentive. (Source Ministry of Health/UN)