Gov't: Some Recovered COVID-19 Patients Can Receive Vaccination After One Month
By : Nata Kesuma | Saturday, October 02 2021 - 14:52 IWST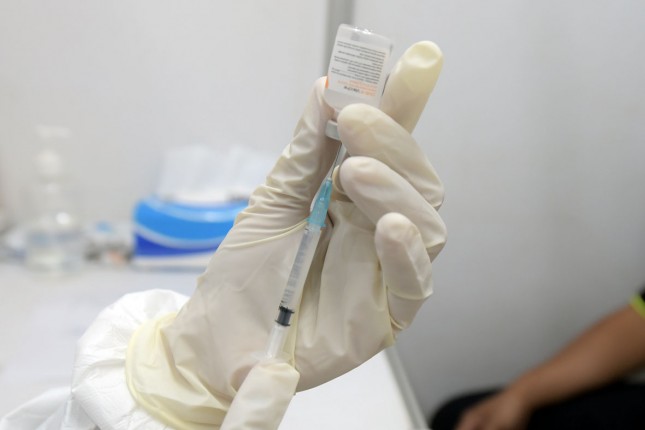 COVID-19 Vaccination
INDUSTRY.co.id - Ministry of Health has announced that recovered COVID-19 patients with mild to moderate symptoms can now receive COVID-19 jabs one month after being declared recovered and a negative swab result.
The provision is stated in Circular of Acting Director-General of Disease Prevention and Control of Ministry of Health Number HK.02.01/I/2524/2021 on COVID-19 Vaccination for the Recovered.
As for those who recovered from COVID-19 with severe symptoms, they still need to wait for three months to be able to receive the jabs, the Circular reads.
Previously, in accordance with Decree of Minister of Health Number HK.01.07/Menkes/4638/2021 on Technical Guidelines for COVID-19 Vaccination, all recovered COVID-19 patients have to wait for three months.
"COVID-19 vaccination, based on scientific and medical aspects, is dynamic and continues to evolve. Data related to the efficacy and safety of vaccines are also continuously explored and refined by experts, one of which is on the vaccination for the recovered," the Circular reads.
Based on the latest data, the Circular reads, the National Immunization Technical Advisory Group (ITAGI) through Letter Number 98/ITAGI/Adm/IX/2021, dated 20 September 2021, has issued the latest studies and recommendations on COVID-19 vaccination for the recovered.
The Circular also stated that the type of vaccine to be administered to the recovered is according to the available supply.