DRMA IPO Momentum at the Beginning of the Awakening of the Automotive Industry during the Era of Electric Vehicles
By : Nata Kesuma | Tuesday, December 14 2021 - 14:32 IWST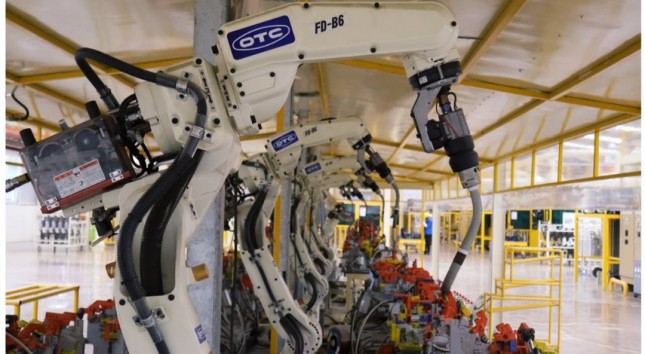 PT Dharma Polimetal ("DRMA"), an automotive component manufacturing company
INDUSTRY.co.id - Jakarta, – PT Dharma Polimetal ("DRMA"), an automotive component manufacturing company owned by the Triputra Group, finally received the approval from the Financial Services Authority (OJK) on 10 December 2021 to continue the Initial Public Offering (IPO) process.
This momentum is very appropriate considering that the Indonesian automotive industry is starting to show a direction of recovery and revival after more than two years of stagnation and decline due to a prolonged pandemic. For information, DRMA is one of the members of Triputra Group pioneered by Mr. TP Rahmat who already has several listed companies in Indonesian Stock Exchange such as ASSA, TAPG, DSNG, KMTR, ADRO and others.
Irianto Santoso, President Director of DRMA, stated, "We are grateful to be able to start the IPO process at the end of 2021 whereas public optimism begins to emerge and various government incentives to stimulate the automotive industry are starting to show encouraging results. Moreover, the trend towards electric vehicle manufacturing is starting to show an increase in demand in 2022," he said.
For your information, based on the data from GAIKINDO, there was a significant increase in car retail sales during the first nine months of 2021 by 50% compared to the same period in 2020, although the total figure was still below the 2019 and 2018 sales levels. In addition, for the export market also increased throughout 2021 where all of these conditions are certainly beneficial for component manufacturing businesses such as DRMA.
Irianto added, "DRMA, which is a supplier of tier-1 components for various 2W and 4W vehicles in Indonesia, is ready to take this opportunity to increase demand because we have been in the automotive component industry for decades, which is part of this industrial ecosystem. In addition, supported by the IPO plan at the end of 2021 where one of the plans to use the funds is to continue to expand and increase capacity, we are increasingly optimistic that we will be able to improve financial performance in line with the increase in demand which has been reflected during the last few months," he said.
Regarding the IPO plan, the offering price is Rp 500 per share with a target fund of approximately IDR 353 billion. DRMA will enter an initial public offering period starting on December 13, 2021 until December 16, 2021. It is planned that Dharma Shares will be listed on the Indonesia Stock Exchange on December 20, 2021.
In closing, Irianto added, "Dharma Group is not only ready to enter a new phase as a public company, but we are also ready to be part of the revival of the automotive sector which is also currently heading towards the global trend of electric vehicle ecosystem in line with the manifestation of our motto, 'Exist to Contribute' to the Nation."