Fuse Pro App Helps Partners Earn More Income By Converting Business From Offline To Online
By : Nata Kesuma | Wednesday, January 12 2022 - 12:58 IWST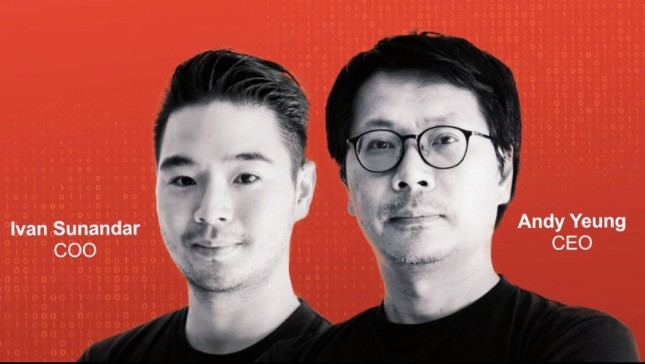 Fuse, The insurtech companies
INDUSTRY.co.id - JAKARTA - It has been almost two years since the Covid-19 pandemic has hit Indonesia. This situation poses a formidable challenge to the economy, but it speeds up the deployment of technology in many sectors, including the insurance industry.
People who used to buy insurance products conventionally are now turning to digital platforms operated by insurtech companies. In the other words, insurtech becomes a catalyst to facilitate and expand access to insurance products.
Before the Covid-19 pandemic, insurtech platforms already existed, one of which was Fuse, which was founded in 2017. Fuse has the most comprehensive business model to market insurance products, starting from B2A (Business to Agent/ Broker), B2C comparison, and B2B2C (micro insurance and financial institute).
Especially for B2A, Fuse is the first insurtech pioneer in Indonesia to develop an app called Fuse Pro, which empowers marketers/ brokers/ partners to sell insurance real time and online. As a one-stop solution, all the information needed in the application process of insurance products can be conducted through Fuse Pro.
"We developed the Fuse Pro app to make it easier for partners, insurance companies and end-customers. Fuse Pro digitizes insurance, while helping agents/brokers convert offline business into online. Agents/ brokers have an important role in bridging the 'trust deficit' between insurance companies and end-customers, and it won't be disrupted by technology in the near future," Fuse's Co-founder and COO Ivan Sunandar said in the official statement.
Fuse now has more than 60 thousand marketers/partners who use and get the benefit from the Fuse Pro app, Edi Suharno is one of them. Edi ran a conventional insurance business and joined as a Fuse partner in 2018. Edi admitted, Fuse Pro app increases sales of insurance products significantly because it reaches a wider market. Edi even now manages a team of five people to focus on selling insurance products utilizing the Fuse Pro app.
"The Fuse Pro app is very easy to use and provides a variety of insurance products that end-customers need. Before joining Fuse, I have already achieved more than IDR 3 billion in gross written premium (GWP) per year. With Fuse Pro, my GWP even exceeds IDR 8 billion a year because all processes now become online and very fast. The bonuses and rewards offered are always attractive. Thanks to Fuse, last year I was able to buy a house for IDR 800 million in cash," Edi said.
Another Fuse Pro partner, Kevin Juwono, joined in 2017. Kevin said, the sophistication of Fuse Pro makes insurance selling more effective and efficient. The technology developed by Fuse makes possible for all the administration, the bidding, the policy filing and the payment processes online.
"Compared to those apps recently offered by other insurtechs, Fuse excels in all aspects, starting from the sophistication of the app capability, as well as responsive day-to-day support from the Fuse professional and experienced supporting team. I believe Fuse will continue to be the market leader and should be able to maintain its leadership position in this digital ecosystem with regulators and all other stakeholders," said Kevin.
In response to these positive reviews from partners, Ivan is optimistic that there will be more and more partners who will join Fuse's ecosystem. He said, Fuse not only provides the most mature technology and best commercial, but also tries very best to support partners to offer the best products and services to end-customers.
"We open the opportunity for everyone to become a Fuse Pro partner to earn more income and even get the opportunity to retire early and protect your finances from any risk," Ivan concluded.