Call for Entries: The Sustainable Energy Association of Singapore (SEAS) is Inviting All Energy Startups in Indonesia To Participate in PowerACE 2022
By : Nata Kesuma | Friday, August 12 2022 - 23:59 IWST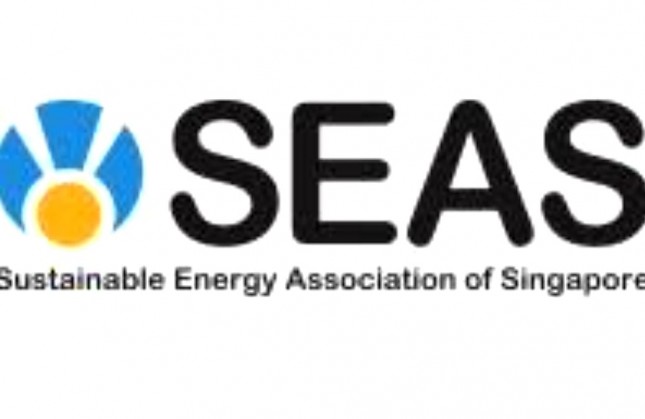 The Sustainable Energy Association of Singapore (SEAS)
INDUSTRY.co.id - JAKARTA, INDONESIA - The Sustainable Energy Association of Singapore (SEAS), together with the Temasek Foundation, is inviting all energy startups in Indonesia to participate in PowerACE 2022.
Now in its fifth year, PowerACE 2022 is seeking innovative solutions that can drive Southeast Asia's energy eco-systems towards a better and cleaner future.
Interested startups must submit their solutions towards Decarbonisation, Digitalisation, Buildings and Mobility by 16 August 2022. Shortlisted teams will have the chance to attend the pitching session on 27 October 2022 in Singapore and winning teams will have the chance to test their innovations with the help of the region's leading solution seekers.
According to the Asian Development Bank, global energy prices have increased by more than 26 per cent in the early months of 2022, due to a global consumer demand rebound from COVID-19 amidst sanctions on Russian crude oil and natural gas.
Continued action is needed to change the energy mix in the region and transition away from fossil fuels, but the increase in energy prices have caused a temporary wane in the general enthusiasm for a clean energy future in favor of a respite.
Hence it is imperative that we maintain the focus on the path to accelerate the low-carbon transition and marshal more energy efficient solutions and renewable energy technologies to build a no-carbon future.
"Decarbonisation, Digitalisation, Buildings and Mobility are areas which can unlock new doors and pave the way forward into a data-driven future for clean energy. PowerACE represents a great opportunity for innovators and fast-growing start-ups to connect with investors, business leaders and industry experts and gain new insights and mentorship opportunities for scaling up", said SEAS' Executive Director, Kavita Gandhi.
PowerACE 2022 is open to start-ups from around the world, including PowerACE participants and winners who took part in previous competitions.
The top 12 finalists will get to pitch their solutions to a judging panel and other industry leaders. Solutions stand a chance to tap on a funding pool of up to SGD $600,000 to testbed and pilot their solutions with selected partners. Other opportunities extended to successful solutions include a platform to showcase their solutions at their very own booths at Asia Clean Energy.
Summit (ACES) 2022 Innovation Arena, features on ACES' website, networking with experts in the industry, and a one-month mentorship to strengthen business models and pitches.
In addition to Temasek Foundation, PowerACE 2022 is also supported by BloombergNEF, CapitaLand, City Developments Limited, EcoLabs Centre for Innovation for Energy, and Private Financing Advisory Network (PFAN).