Newly IPO, TRGU Has Reached 99% of the 2022 Net Profit Target
By : Nata Kesuma | Monday, August 15 2022 - 22:59 IWST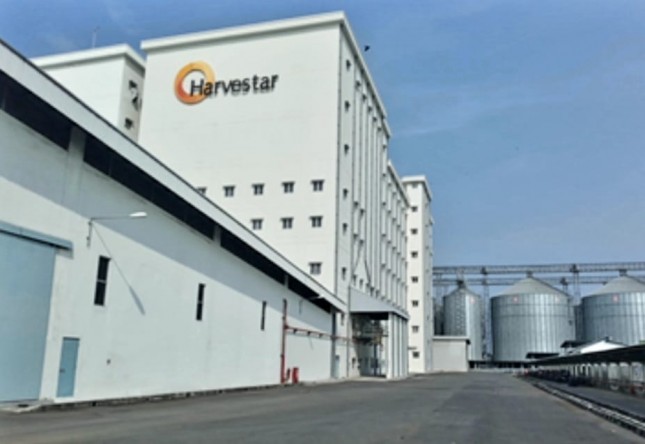 PT Cerestar Indonesia Tbk ("TRGU")
INDUSTRY.co.id - Jakarta, August 15, 2022 – PT Cerestar Indonesia Tbk ("TRGU"), a producer of wheat flour which newly listed its shares on the Indonesia Stock Exchange last July, managed to record a net profit of IDR19.69 billion in 1st Semester 2022, or has reached 99% of the 2022 net profit target of IDR20 billion.
In the January-June period, the Company, which is part of the Cerestar Group, managed to book an increase in net profit of 13% YoY. In the same period the previous year, TRGU booked a net profit of IDR17.36 billion.
The demand for wheat that remains high has help the company to book sales of IDR1.56 trillion in the January-June period, an increase of 5% from IDR 1.49 trillion in the same period the previous year. Meanwhile, the cost of goods sold rose 4% YoY to IDR1.42 trillion. The company recorded assets of IDR2.44 trillion as of June 30, 2022, an increase from Rp.1.98 trillion as of December 31, 2021.
"We are grateful that in a challenging situation, related to the increase in wheat prices due to the conflict between Russia and Ukraine, TRGU managed to achieve an encouraging performance by recording an increase in both sales and net profit. We will continue to strengthen marketing efforts so that in the current challenging situation the Company's sales can continue to be positive until the end of the year, so that we can fulfill our commitments to shareholders during the IPO," said Cerestar Indonesia President Director, Indra Irawan.
The company estimates that demand for wheat will remain high for three reasons. First, the level of wheat consumption in Indonesia is still low, which is in the range of 30 kg/capita/annum. In Southeast Asia, Indonesia's wheat consumption level is below Thailand, Malaysia and the Philippines.
Thailand with a population of 71 million people leads the consumption of wheat in the region with consumption levels above 60 kg/capita/annum. Thailand's wheat consumption is twice that of Indonesia, whose population is nearly 4 times that of Thailand. From this perspective, we are optimistic that TRGU sales will continue to be positive until the end of the year.
Second, the younger generation has a tendency to follow the trend of consuming various types of foods made from wheat flour, such as various types of bread, cakes, and noodles. This means that, along with the presence of a new generation, the demand for the Company's wheat flour is also believed to increase.
Third, post-pandemic public activities have increased rapidly compared to before where everyone had to stay at home and limit activities. This increase in activity automatically increases the demand for foodstuffs, including foods made from wheat flour. It is also believed that this will drive an increase in demand for wheat flour produced by the Company.
As part of the Cerestar Group, which started its business by establishing a flour mill in 2007, TRGU, which had its IPO last July, is ready to expand its business. Using the proceeds from the IPO amounting to IDR315 billion, the company will buy new machines to increase production capacity, purchase land as additional factory support facilities, as well as to build warehouse and packing facilities.
Cerestar Group the parent company of PT Cerestar Indonesia ("TRGU") started a wheat flour production business in 2007. Cerestar Group, which includes Cerestar Indonesia, currently controls 12.65% of the wheat flour market share in Indonesia. This business group started with the establishment of a foreign investment company named PT Cerestar Flour Mills in 2007, followed by the establishment of PT Harvestar Flour Mills in 2013.
After acquiring PT Agri First Indonesia in 2018, this business group established PT Cerestar Indonesia Tbk on August 10, 2020, which is specially prepared to become a listed company.
PT Cerestar Indonesia Tbk successfully carried out its initial public offering and experienced oversubscribed or oversubscribed up to 48.43 times, of the 1.5 billion shares offered or 18.88% of the total paid-up capital of the Company after the IPO. The Company was officially listed on the Indonesia Stock Exchange on July 8, 2022.