GoTo Accelerates Profitability by Launching GoPayLater Cicil on Tokopedia
By : Abraham Sihombing | Tuesday, August 23 2022 - 16:49 IWST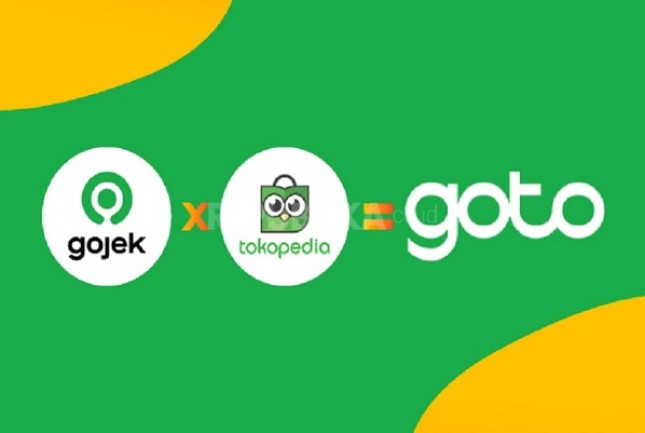 GoTo is a blend of Gojek and Tokopedia. (Photo: republika.co.id)
INDUSTRY.co.id - Jakarta - PT GoTo Gojek Tokopedia Tbk (GOTO) seems like not putting the brakes on launching its latest innovation despite only almost five months being a publicly listed company in Indonesia.
GoTo moves quickly to show progress in their synergy progress by launching "Buy Now Pay Later" (BNPL) services, GoPayLater Cicil on Tokopedia, the e-commerce segment of GOTO. This is aligned with GoTo's management promise in its previous quarter's earning call to increase revenue from high-margin products and services. The additional payment methods at Tokopedia is predicted to be part of the key to the business growth of the largest digital company in Indonesia.
GoPayLater Cicil is an additional option of digital payment for selected Tokopedia customers. This latest digital payment option helps Tokopedia customers to convert shopping transactions into installments with a choice of one, three, six, or 12 months.
The latest cross-platform synergy was launched last weekend. "It's precise and agile decision to launch the product while being able to see the future market outlook,"the Associate Director of Research and Investment Pilarmas Investindo Sekuritas, Maximilianus Nico Demus, told reporters, in responding to the innovation of GoPay Later Cicil.
Nico said GOTO has proven to be able to avoid the digital business problem, which is being stuck in in one place for a long time without any innovation. "In the technology business, you should not stand still. You must innovate and improvise. Keeping moving forward and dynamic is the key to the technology business and GoTo does it right," Nico explained.
Previously, GOTO had also integrated GoPay as one of the payment methods on Tokopedia. Since its launch, transactions with GoPay have dominated payments on Tokopedia and reached 93% of all e-money transactions on Tokopedia in the first quarter of 2022.
In addition being an example of GoTo ecosystem synergy, Nico also appreciates GoPayLater Cicil as the answert to the society's needs, especially Tokopedia users. GoPayLater Cicil, as part of the Buy Now, Pay Later (BNPL) payment method, is in high demand, including in ASEAN due to the low access and ownership of credit cards in Southeast Asia, including Indonesia.
According to Google data, Temasek & Bain in 2021, consumers' interest in seeking information about BNPL increased by 16 times in ASEAN. Likewise, CB Insight research data noted that in 2025, the BNPL industry can grow by 10-15 times the volume in 2021 until the annual Gross Merchandise Value (GMV) can reach US$1 trillion.
Meanwhile, referring to the International Data Corporation (IDC) report, the Indonesia's BNPL transaction value is expected to reach US$5.2 billion or 8.7 times higher than in 2020 which will make Indonesia the largest BNPL market in Southeast Asia. BNPL is expected to take a 5% share of all e-commerce platform transactions across Southeast Asia by 2025.
"GOTO is able to see opportunities and develop its ecosystem to grow and develop," continued Nico.
With various breakthroughs including the latest GoPayLater Cicil, Nico believes GOTO will receive a positive impact from the fundamental strength of its business faster than expected.
Nico also sees the business potential of BNPL as a contributor to the business growth of GOTO's financial technology segment. Moreover, its services have the uniqueness and strength of the GOTO ecosystem that other digital companies do not have.
"Moreover, if we pay attention, BNPL is an alternative for those who do not have a credit card. Of course this provides an opportunity for them to get the shopping convenience and that can lead to more transaction and maintain purchasing power," Nico explained.
Previously, Citi Research from PT Citigroup Sekuritas Indonesia (CSI) gave a positive note about GOTO's financial business potential which will be part of the fundamental strengths of business other than Gojek in on-demand services and Tokopedia in e-Commerce.
In the research compiled by Ferry Wong CFA, Ryan Davis, Justian Rama, Alicia Yap CFA, and Nelson Cheung, GOTO's financial business is predicted to contribute to increasingly positive margins, especially in early 2024 and will begin to see an acceleration of its path to profitability in the next few quarters starting in 2022.
Citi and CGS-CIMB noted that with big data related to purchasing power and consumer preferences towards certain products or services, GoTo may be able to build a credit scoring model that can help their BNPL products.
"Especially because GOTO serves the use for the daily life needs of users in its ecosystem by providing on-demand services such as transportation, logistics, mobility, food, and groceries through the Gojek application and daily shopping through the Tokopedia application, supported by its e-wallet as a payment provider, namely GoPay," the research wrote. (*)