INOV Expansion to Medan for Plastic Recycling Starting to Take Place
By : Nata Kesuma | Wednesday, October 05 2022 - 07:45 IWST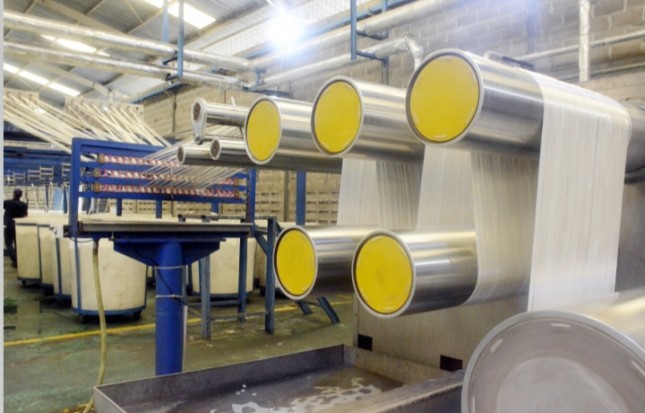 PT Inocycle Technology Group Tbk ("INOV")
INDUSTRY.co.id - Jakarta, 3rd October 2022 – PT Inocycle Technology Group Tbk ("INOV"), an issuer engaged in recycling plastic bottle waste (PET) into Recycled Polyester Staple Fiber (RePSF), has completed construction of a new factory building in Medan. Currently, the Company is in the process of preparing to install plastic bottle recycling machines into RePSF.
The new RePSF plant, which is expected to start commercial operations by the end of March 2023, is expected to add 15% of the Company's total production capacity. The total production capacity of INOV's factories currently reaches more than 40,000 tons per year.
Meanwhile, under the shadow of a slowdown in economic growth due to high inflation rates due to rising prices of various commodities, including fuel price increases related to the protracted Russia-Ukraine war, the Company has adjusted its sales performance target, and remains optimistic that sales can grow positively at 15% by 2022.
INOV is optimistic that the demand for recycled plastic products will continue to grow along with increasing public awareness of the importance of using recycled products.
"We see that the domestic market is growing so that the demand for recycled plastic products will continue to increase. Thus, the target of increasing sales of around 15 percent is reasonable," said INOV Director, Victor Choi.
In the first Semester of 2022, INOV booked sales of IDR349.08 billion, a 14.3% increase from IDR305.40 billion in the same period the previous year. The Company booked a gross profit of IDR67.27 billion, an increase of 3.7% YoY, while other revenues increased by 149.9% YoY to IDR3.34 billion. However, fluctuations in the rupiah exchange rate have resulted in significant foreign exchange losses resulting in the Company suffering a net loss of IDR6.7 billion in 1st Semester of 2022. In the previous period, INOV booked a net profit of IDR7.9 billion.