JTPE Exports Tripled Amid Increasing Global Mobility Post-Pandemic
By : Nata Kesuma | Thursday, October 13 2022 - 13:55 IWST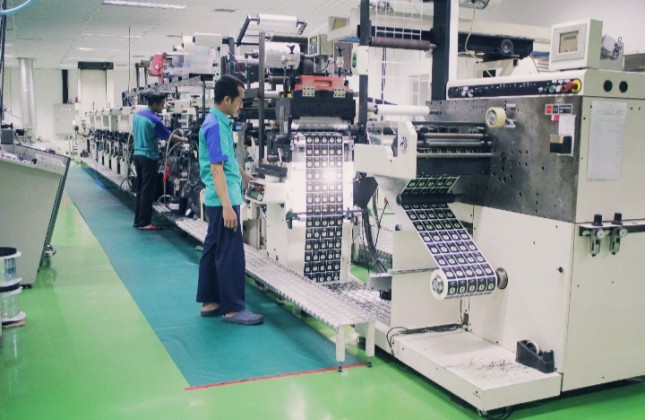 PT Jasuindo Tiga Perkasa Tbk (JTPE)
INDUSTRY.co.id - Sidoarjo, October 12, 2022 - PT Jasuindo Tiga Perkasa Tbk (JTPE), a company engaged in providing Digital security and Security printing solutions ranging from payments, identity, brand protection, and commercial printing, booked a three-fold surge in export sales in 1st Semester 2022.
Along with the rising global mobility post- pandemic, JTPE managed to achieve export sales of IDR122.9 billion in the first six months of this year, up 222% from IDR38.1 billion in the same period last year.
In fact, the contribution of exports to the total sales of JTPE also increased sharply. From only 13.5% of total sales in 1stSemester 2021, the export contribution increased to 32.3% of total JTPE sales in 1st Semester 2022.
"We are grateful that the global economy has started to recover after the pandemic, so that our export sales this year have increased. We believe that the potential for increased exports is still open, given the high demand from overseas customers for security documents," President Director JTPE, Oei Allan Wibisono said.
Requests for export of security documents, including for passport components such as e- Cover, e-PCDP and inlays, Driving License, ID Cards, Redemption Tickets, and other products. JTPE products have been marketed to a number of countries on five continents, such as the Philippines, Singapore, the United States, India, Australia, South Africa, Italy, and others.
The high potential of this export market is supported by many developing countries that do not yet have the technology to produce security products. Meanwhile, in developed countries, it is hindered by high production costs.
JTPE is a major private player for the Digital security and Security printing business which has the latest security printing technology and more competitive cost of product. From the Company's performance, it recorded sales of IDR379.67 billion in the first half of 2022, an increase of 35% from IDR281, 21 billion in the same period the previous year. Sales in the local market are still the biggest contributor, which is IDR256.7 billion or 67.3% of total JTPE sales in the first half of this year.
One of the products that achieved a significant increase in demand both in the local market and the export market was the passport component. Since June 2022, the Directorate General of Immigration has tripled the quota for passport issuance. This is inseparable from loosening community restrictions and return of overseas travel activities.
"With the return of community activities after the pandemic and the opening of market opportunities in this digital era, we are optimistic that we can achieve this year's target, 12% sales growth and 10% profit growth," Oei Allan Wibisono concluded.