Tokopedia Services Trigger Positive Sentiment, BRI Danareksa Recommends BUY to GOTO
By : Abraham Sihombing | Wednesday, November 09 2022 - 07:48 IWST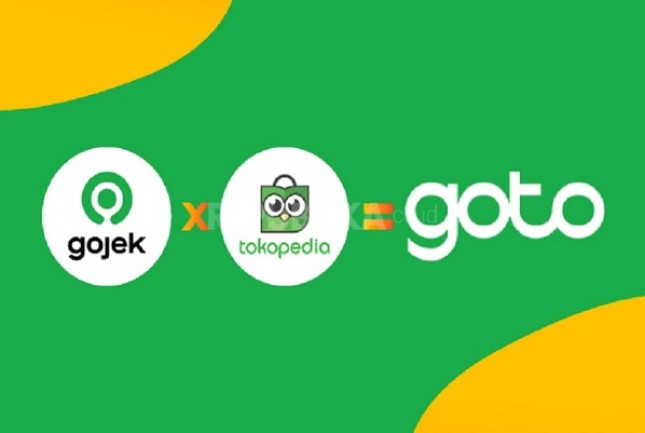 GoTo is a blend of Gojek and Tokopedia. (Photo: republika.co.id)
INDUSTRY.co.id - Jakarta - The Fulfillment Center (FC) or Gudang Pintar which is served by Tokopedia receives high attention. BRI Danareksa Sekuritas considers it as a positive sentimen for PT GoTo Gojek Tokopedia Tbk (GOTO). The securities firm sets a stock target price (TP) of the largest digital ecosystem company in Indonesia of Rp310 per share.
Equity Research of BRI Danareksa Sekuritas that is compiled by Niko Margaronis noted that the target price of Rp310 per share was equivalent to an increase of 51.9% compared to Rp204 per share. "As a result of our visit to FC GOTO, we note that Tokopedia, along with the increasing penetration of e-Commerce, aims to revolutionize the distribution of goods in the country," Niko explained.
The interesting thing of Gudang Pintar Served by Tokopedia is caused Tokopedia opens access to various types of merchants from various types of products and levels of entrepreneurial experience. Gudang Pintar becomes a solution for merchants who have limitations in terms of business operations, inventory chains, to inventory of their products.
The presence of this service also helps merchants to distribute their products to areas where they do not own branches. As a result, it increases merchant productivity and income. At the same time, Tokopedia has an opportunity to increase its Gross Transaction Value (GTV) and take-rate of the Gudang Pintar Tokopedia facility.
"Merchants are very facilitated in moving their goods. Basically, it offers an opportunity to increase their productivity and turnover, and suggests the potential for an increase in GTV and take-rate," said Niko.
So, the innovation of this service, according to Niko, becomes a positive sentiment for GOTO's performance which will affect its stock price. "We did lower the estimate (from the previous of Rp410 per share) by 20% to achieve the new Target Price of Rp310 per share and maintain the BUY recommendation," Niko clarified.
In addition, there is still a lot of potential that is considered prospective from Dilayani Tokopedia, whose service was launched in March 2022. The penetration of orders facilitated by Dilayani Tokopedia has reached around 5.5%. There is still a huge growth room along with the benefits felt by business partners.
"Merchant incentives are intuitive and attractive that can place goods in Tokopedia warehouses with fast delivery (D + 1) in Jabodetabek, and D + 2 outside Jakarta. Moreover, goods can be closer to consumers because Tokopedia implements its hyperlocal strategy," Niko continued.
Tokopedia (via Swift) now operates a total of 70,000 meters square and the capacity in Bekasi has a utilization rate of 70%. In the future, GOTO plans to build more Gudang Pintar Dilayani Tokopedia and will equip it with automation and robot technology so that orders can be delivered quickly.
With these various potentials, coupled with other GOTO business segments, Niko in his research believes that GOTO is on an accelerated path to profitability by achieving a positive contribution margin in 2024.
Various positive indicators include low threat of competitors amid GOTO's position as a market leader and synergies built to align interests among major players who prioritize profitability. This is marked by the end of the era of "burn money" from digital players towards an increasingly healthy industry.
"We also reiterate our expectation that digital trade penetration in Indonesia's resilient retail market will continue to increase and thus we keep GTV expectations relatively intact," Niko added.
The BUY recommendation from BRI Danareksa Sekuritas adds to the same list of recommendations from at least other 11 securities company's researches. These include foreign securities such as Macquarie Securities and Deutsche Bank. (*)