Lockup Sentiment Only Temporarily, GOTO Owns Chance to Rebound
By : Abraham Sihombing | Friday, December 02 2022 - 22:48 IWST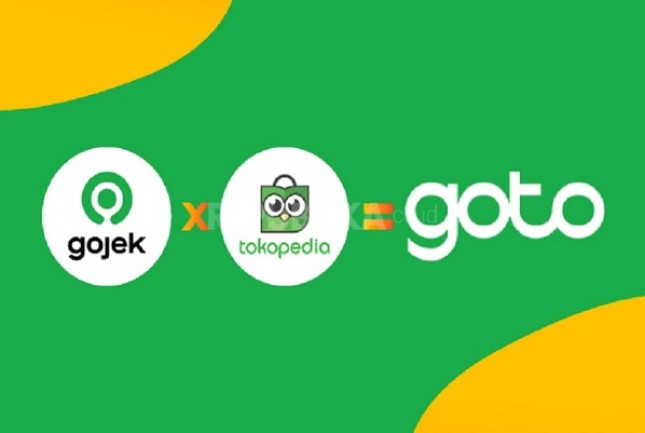 GoTo is a blend of Gojek and Tokopedia. (Photo: republika.co.id)
INDUSTRY.co.id - Jakarta - Shares of PT Goto Gojek Tokopedia Tbk (GOTO), which experienced selling pressure after end of the lock up period on November 30, 2022, are considered by a number of market participants to provide opportunities for investors to achieve greater gains in the future. Abnormal stock price movements are the best opportunity for accumulation.
The Director of Equator Swarna Capital, Hans Kwee, assessed that GoTo shares have turned red in recent days amid the lock up period issue more driven by retail investor sales. Old investors who buy at the IPO usually already understand the business risks and have a long investment horizon.
"So, selling technology stocks in the period when interest starts to rise and tends to be high is unappropriate. The current price is not optimal for investors due to economic sentiment issues. Investors who have been investing in GoTo for a long time must be more patient waiting for the stock price to be more optimal," said Hans.
Despite GOTO's stock price touched ARB, a number of investors still made purchases. RTI data noted that foreign investor favorite broker JP Morgan actively held GOTO shares of up to 500 million shares in yesterday's trading. Accumulation is also indicated brokerage Mirae Securities and other securities. In yesterday's trading, foreign investors made a sell-and-buy action of up to IDR1.8 trillion. The rest, in smaller volumes, is carried out by domestic investors.
Hans also said new investors who buy, must have done a careful evaluation including the business potential in the future so they see the current price decline could be a momentum for accumulation. "Because a drop in price will make stocks that own good fundamentals look more attractive," said Hans.
Meanwhile, the MNC Sekuritas analyst, Andrew Susilo, advised investors to pay close attention to GOTO shares technically, especially if it has entered an oversold phase. "It's impossible for the price to move only one way, there must be a turning point. This is precisely a good opportunity. After all, as long as customers take Gojek, order GoFood, shop at Tokopedia and pay using Gopay, then there is no need to worry too much," he advised.
The Bloomberg's consensus up to now shows that as many as 11 out of 20 analysts have a target average share price for 12 months at IDR292.88 per share. The price is 125% higher than the price at the close of Friday afternoon of Rp132 per share (02/12/2022).
With the current situation, 11 analysts recommend buying GOTO shares. While 4 analysts suggested hold and 5 analysts in Bloomberg's consensus recommended selling to investors.
Meanwhile, investors who have invested in GOTO think that the decline in GOTO stock in recent days is more influenced by the overreaction after the lock up period ends. In addition, the negative sentiment that still occurs in technology stocks around the world has also influenced investors' decision to release their shares.
The Co-Founder and Managing Partner East Ventures, Willson Cuaca, believes that GOTO's performance will continue to improve, thus positively impacting business fundamentals and strengthening its share price. "It must have improved, as the results of the last report improved," said Willson in his statement to the media.
In her research, Deutsche Bank AG Research Analyst Reena Verma Bhasin also continued to recommend GOTO shares with a target price of IDR 250 per share in the next 12 months.
Bhasin assessed that GOTO's performance in the third quarter of 2022 was far above expectations. It was driven by on-demand business due to stronger take-rates and lower promotions. GOTO's decision to set a new operating spending reference amid lower labor and overhead costs will also have a positive impact on the company's performance.
"Our target price has not changed at IDR250 per share. We still recommend buying amid expectations of better bottom line performance and reduced external financing concerns," Bhasin wrote in her research.
The analysts see that GOTO's current stock price is already undervalued. As the lock-up period sentiment disappears, the stock is believed to rebound. The same situation has happened to technology stocks such as Meituan, Coupang and Zomato.
That is why, a number of GOTO strategic investors remain optimistic that the stock price in the market will soon follow GOTO's ascending fundamental performance.***