Saratoga's Reached a Record High Dividend Income of Rp 2.6 Trillion in 2022, With NAV Growing by 8% to Rp 60.9 Trillion
By : Nata Kesuma | Tuesday, March 14 2023 - 11:05 IWST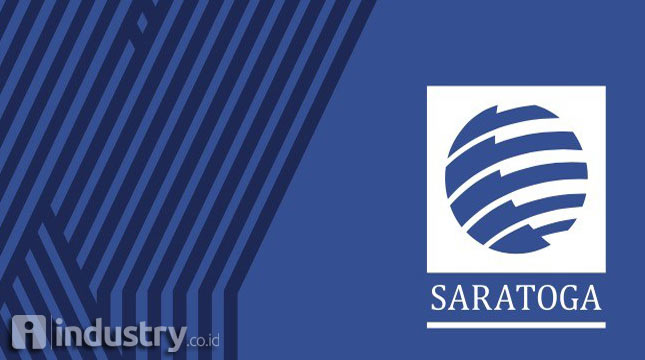 PT Saratoga Investama Sedaya Tbk. (SRTG)
INDUSTRY.co.id - Jakarta, March 13, 2023 – PT Saratoga Investama Sedaya Tbk. (ticker code: SRTG), an active investment company, recorded a Net Asset Value (NAV) of IDR 60.9 trillion in 2022, an increase of approximately eight percent from IDR 56.3 trillion in 2021.
The strong NAV growth, despite pressures from multiple economic factors over the past year, is proof of the solid investment strategy and the robust business fundamentals within Saratoga's investment portfolio.
Saratoga President Director Michael William P. Soeryadjaya explained that in 2022, dividends earned from portfolio companies reached IDR 2.6 trillion. This achievement reflects an increase of 57 percent on a year-on-year basis and is the highest dividend income ever for Saratoga. PT Adaro Energy Indonesia Tbk. (ADRO) and PT Mitra Pinasthika Mustika Tbk. (MPMX) contributed the largest dividends last year.
"We would like to express our appreciation for the outstanding performance of our investment portfolios – such as ADRO, MDKA, TBIG, MPMX, as well as our other portfolios – for successfully optimizing available business opportunities and generating record dividend income for Saratoga. The positive NAV growth and dividend yield are also a testament to the capability of Saratoga's human resources, as they were able to adapt the company's investment strategy amidst an unfavorable economic climate and volatile capital market in 2022," explained Michael William P. Soeryadjaya in an official statement in Jakarta on Monday (13/3).
Michael said that amid surging inflation and rising interest rates, both globally and domestically, Saratoga reduced its debt to IDR 1.6 trillion in 2022, down more than 60 percent compared to 2021. This also resulted in the company's low net debt of IDR 688 billion. As a result of solid and prudent cashflow management, Saratoga is in a favorable position to participate in quality investment opportunities that are in line with the company's investment DNA.
"Saratoga closed 2022 with solid capital reserves, giving the company ample room to execute its investment strategy. Our hope is that the growth of Saratoga's investment portfolio will continue to contribute to economic development and create more jobs for Indonesia," Michael said.
Saratoga Director of Investment Devin Wirawan stated that amid various economic pressures and increasing investment volatility across the globe, management has successfully maintained both the operating expense and debt position within the favorable limits in 2022. The ratio of operating expense to NAV was 0.4 percent, while the ratio of loan to NAV decreased significantly to 1.1 percent from 5.8 percent in 2021.
"The success of maintaining healthy cost and debt position indicates that proper investment planning, supported by efficient, prudent, and measured capital management, have enabled Saratoga to achieve solid performance in a highly challenging year. Saratoga's well-rounded experience and ability to execute investment strategies during the COVID-19 pandemic in the past three years have also driven the company's NAV to a record high in 2022," Devin added.