ASLC Actively Expand by Opening Many Showroom and Offering Attractive Guarantees
By : Nata Kesuma | Saturday, March 18 2023 - 09:40 IWST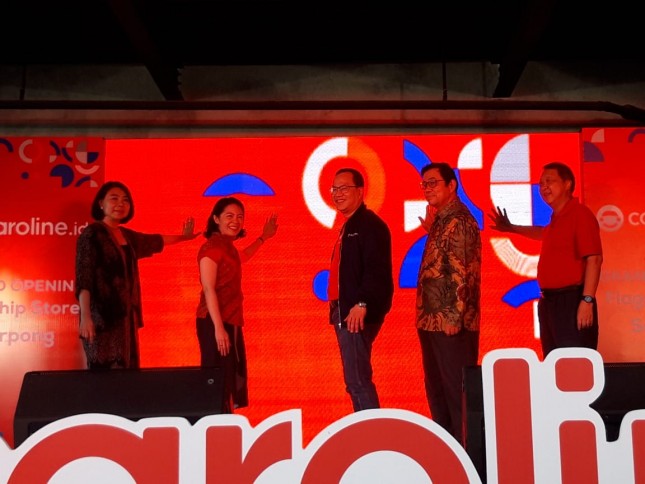 PT Autopedia Sukses Lestari Tbk (ASLC)
INDUSTRY.co.id - Jakarta, March 17th, 2023 – PT Autopedia Sukses Lestari Tbk (ASLC), a listed company engaged in omnichannel automotive marketplace with the auction business (JBA.co.id) and retail sales of new and used cars (Online to Offline/O2O) caroline.id, is increasingly expanding by continuing to open many showrooms.
After opening a showroom in Bekasi last month, this March ASLC opened a new showroom office in Serpong, Banten, which can accommodate more than 50 cars to become a flagship store.
"The opening of the Caroline.id flagship showroom is a new milestone for ASLC to continue strengthening its foothold in the used and new car market in Indonesia in line with our mission to become the leading omnichannel automotive marketplace company in Indonesia," said President Director of Autopedia Sukses Lestari, Jany Candra.
"Nevertheless, we are still targeting that every touch point or showroom must be able to generate profits as quickly as possible, including for this new Serpong branch because ASLC's business model is not just chasing volume, but we want to continue to grow healthily by prioritizing service and customer satisfaction," he said on the sidelines of the opening.
Therefore, this month we also launched a 7G+ guarantee program which is very beneficial for customers for every purchase of a car unit at Caroline.id.
7G+ guarantees are guarantees to consumers that include: a warranty that the car has been serviced and the oil and filter jas been changed, warranty on all original documents, 1 year warranty covering engine, transmission and brakes, 1 year warranty on air conditioning and electrical, warranty free from flooding and major accidents, guarantee buyback or repurchase, warranty that the number of the engine and frame numbers match the documents, as well as an additional warranty bonus covering the suspension and steering.
"The goal is to make customers who buy car units at Caroline.id to have peace of mind about the units they buy, and we consider this important as we want our relationship with them to be for the long term," he added.
So far in 2023 Caroline.id has opened 3 new showrooms. In fact, the Company through Caroline.id plan to open another branch office in Depok, West Java. In 2022, ASLC through Caroline.id managed to sell 2,481 cars, far exceeding the 2022 sales target of 2,000 units.
"In 2023, we still see the potential growth in demand of used cars, so we remain optimistic and target our used car sales in 2023 through Caroline.id to reach around 3,000-4,000 units," said Jany while closing the opening ceremony of the Company's new showroom in Serpong.