ESSA Continues with Operational Excellence and Sees Improved Product Prices
By : M.shaqeel | Thursday, October 19 2023 - 07:05 IWST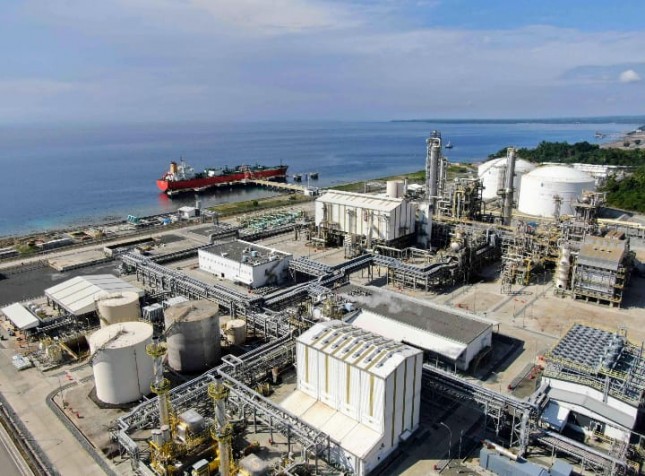 PT. ESSA Industries Indonesia Tbk. (d.h PT Surya Esa Perkasa Tbk.) ("ESSA")
INDUSTRY.co.id - Jakarta, 18 October 2023 – PT. ESSA Industries Indonesia Tbk. (formerly known as PT Surya Esa Perkasa Tbk.) ("ESSA"), a publicly listed company engaged in the Energy and Chemical sectors through its LPG (Liquefied Petroleum Gas) refinery and Ammonia plant today released its financial performance for the first 9M of 2023.
ESSA reported revenue of USD 233 million, a decrease of 58% YoY, and EBITDA of USD 66.1 million, a decrease of 75% YoY in 9M23. The lower earnings were primarily driven by lower commodity prices and a scheduled ammonia plant maintenance shutdown that was undertaken in 1Q23. ESSA has been continuously focusing on reducing controllable costs and enhancing operational excellence.
ESSA's Ammonia realized price has decreased by 58% to an average of USD 378/MT YoY in 9M23 over 9M22. This drop was precipitated by a fall in global commodity prices that began in early 2023, driven by subdued demand resulting from elevated price levels in 2022.
The global Ammonia prices appeared to reach their lowest point in May 2023, subsequently exhibiting a resilient upward trend. The prices have significantly improved and have been trading at above normalized levels since end-September 2023.
Global supply remains tight amid a resurgence of commodities demand in East Asia & China while Europe continues to grapple with the persistent challenges of fluctuating and elevated gas prices.
ESSA expects ammonia prices to remain at elevated levels relative to 9M23, as commodity prices have risen with increased geopolitical uncertainty.
ESSA remains steadfast in its dedication to the pursuit of manufacturing excellence, environmental sustainability, and adaptation to industries' evolving needs. Its relentless commitment to innovation is evident through the ongoing Phase 2 feasibility study for blue ammonia, which can play a significant role in shaping the future of decarbonization projects.