Governor Aher Open the 11th Royal Palace of the Archipelago
By : Chodijah Febriyani And Aldi Firhand A | Saturday, September 16 2017 - 20:11 IWST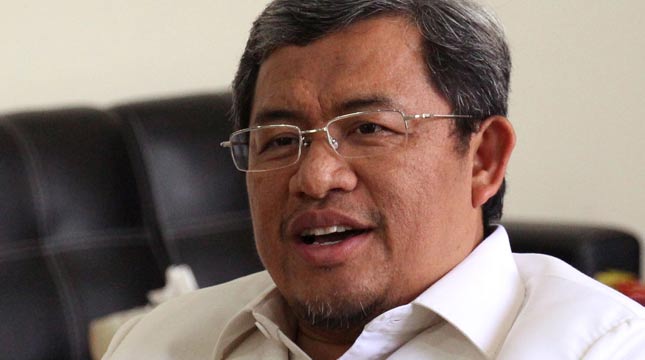 Gubernur Jawa Barat Ahmad Heryawan
INDUSTRY.co.id - Cirebon - West Java Governor Ahmad Heryawan officially opened the 11th Kraton Festival (FKN) Festival held in Cirebon City and followed by the Royal Palace of Nusantara.
"With this 11th Kraton Archipelago Festival I declared opened," said Aher familiar greeting in Cirebon, Saturday, (16/09/2017) when opening FKN event.
Aher said with the holding of FKN, is expected to strengthen the unity of the Republic of Indonesia is very diverse, whether tribe, culture, language and others.
Because the word Aher, Indonesia which consists of 17 thousand more islands, it will be very diverse, for that diversity can be a blessing for Indonesia.
"The meeting of the King of the archipelago is expected to further unite this diverse Indonesia," he said.
The 11th Royal Palace of the Archipelago is held in Cirebon City from September 15-19, 2017 with various agenda that have been arranged by the organizing committee.
Meanwhile, the 11th FKN General Chairman Agus Mulyadi said that the 11th FKN held in Cirebon City was attended by 47 Keraton participants in the archipelago, and there were 113 other palace observers.
"The participants are 47 palaces who are members of the Forum Communications and Information Keraton Nusantara (FKIKN) are all present," he said.
Meanwhile, for the three palaces in Cirebon to host the FKN Kasepuhan, Kanoman and Kacirebonan, plus Sunyaragi Cave Water Park.