Non-Bank Electronic Money Organizer Must Has BI License
By : Abraham Sihombing And Aldo Bella Putra | Tuesday, October 03 2017 - 19:00 IWST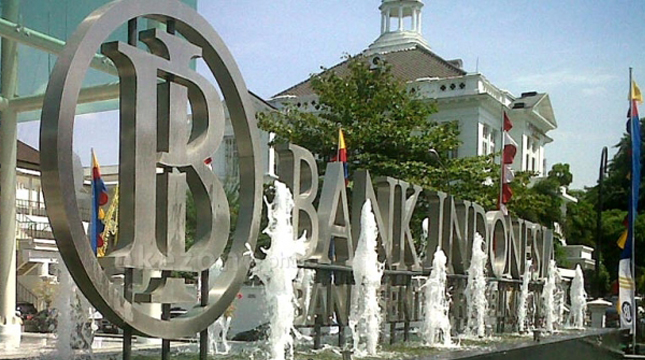 Bank Indonesia
INDUSTRY.co.id - Jakarta - Non-bank institutions that conduct electronic money with total transactions of Rp1 billion and above must have a license from Bank Indonesia (BI). It applies to e-commerce companies or market place.
It was revealed by Siti Hidayati, Head of Licensing Division of BI Payment System Policy Department, in Jakarta, Tuesday (03/10/17).
Siti argued the provision refers to Article 5 of Bank Indonesia Regulation (PBI) no. 11/12 / PBI / 2009 on Electronic Money (EU). PBI has been changed to PBI no. 18/17 / PBI / 2016.
"In addition, the provision also refers to point II.A.4 SE No 16/11 / DKSP concerning Electronic Money Implementation," said Siti.
Therefore, according to Siti, BI steps temporarily suspends electronic money refill service owned by some e-commerce companies because they do not have BI permit as payment system authority is correct.
Meanwhile, Pungky Purnomo Wibowo, Director of Program Electronication Department of Policy and Supervision of BI Payment System, said the BI action is done to protect the interests of consumers.
"BI should prioritize consumer protection because if something happens cheating, usually consumers are directly affected first," said Pungky.
During this time, according to Pungky, electronic money publishers consider if the service is only applicable to in their environment alone, so feel no need to apply for permission. In fact, the transaction they do reached more than Rp 1 billion.
Pungky explained that the temporary closure of top-up electronic money services is an effort to mitigate the risks until the issuer of electronic money has obtained a license from BI.
Therefore, Pungky notes, although there are applicants when applying for permission to BI has provided electronic money services amounting to more than Rp 1 billion, they are required to perform the service with a total magnitude of less than Rp 1 billion.
"It is intended that the e-commerce services run by the applicant do not need to be stopped until the permission is given by BI as a provider of valid electronic money service," Pungky said. (Abraham Sihombing)