Number of Residential Demand Still Exceed Supply Capacity
By : Ridwan And Aldi Firhand. A | Monday, October 16 2017 - 22:22 IWST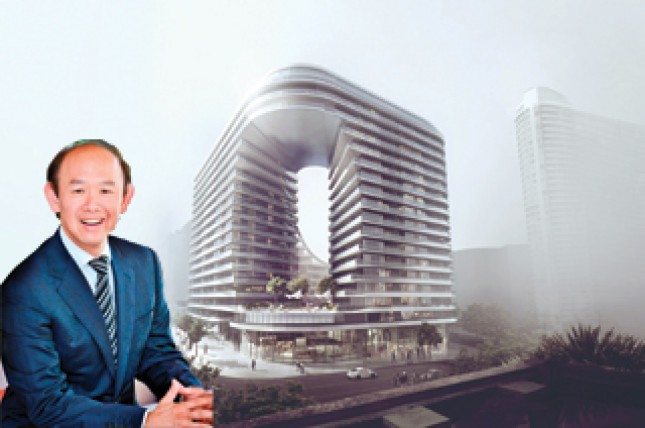 CEO Crown Group, Iwan Sunito
INDUSTRY.co.id - Jakarta- Crown Group's CEO and founder, Iwan Sunito, expressed his opinion about the current situation of the Indonesian property world.
According to him, with the amount of demand available, it can be said that Indonesia's property market is the largest in Southeast Asia.
"Government Policy And Balance between price and purchasing power plays an important role in stimulating the growth of property in Indonesia," said Iwan on the sidelines of his short visit in Pangkalan Bun, Central Kalimantan, (16/10/2017).
He added that there had been concerns that the Indonesian property market would experience "Bubble", but I did not see that Indonesia would experience it.
"The number of residential demand in Indonesia is still far above the ability of the developers in providing supplies," he explained.
According to Iwan, there was a slowing down after Tax Amnesty, but if we look at it, it is now starting to creep up, let alone the Indonesian government is currently trying to encourage the growth of the property sector with policies issued that will make it easier for people to have shelter.
"Coupled with mass-oriented residential policies will make the Indonesian property market, especially in Jakarta become more colorful with a variety of choices," said Iwan.
However, continued Iwan, which needs to be observed is, the price of occupancy offered must be directly proportional to the level of income and purchasing power of the current community in order to create a perfect balance.
According to data from the Ministry of Public Works and People's Housing at this time Backlog reached 13.5 million units. Meanwhile, the needs of new homes that are sourced from population growth and urbanization every year reaches about 800 thousand units.
Backlog conditions are also experienced by Australia, especially Sydney, where the supply amount can not keep up with the number of requests. Even the backlog experienced by Indonesia is even much higher than that faced by Australia, which is about 50,000 occupancy per year.
To keep in mind is that the price offered to consumers in Australia is in line with the purchasing power of its people, so the balance takes place, which eventually makes the Australian market one of the best for property investment in the Asian region.
"As long as the balance point is created, I believe the property market in Indonesia can be one of the strongest in the Asian region in the next few years," lid Iwan.