IHSG Weekend Experienced Pressure
By : Wiyanto Dan Aldo Bella Putra | Friday, October 20 2017 - 18:00 IWST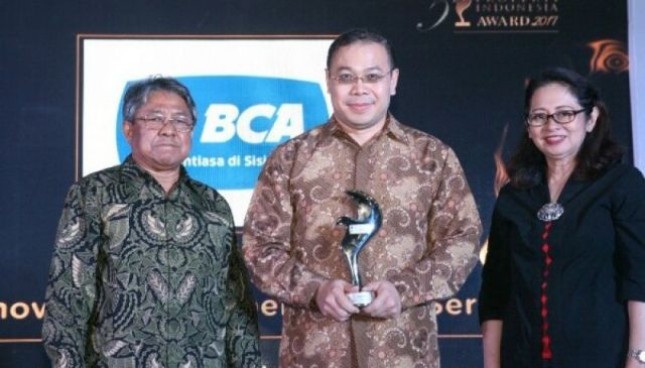 BCA Raih Penghargaan Inovasi Layanan KPR
INDUSTRY.co.id - Jakarta - In Friday's trading (20/10/2017) expected Composite Stock Price Index (CSPI) will still move pressing with range of movement 5875-5930.
Securities Reliance analyst Lanjar Nafi offers some stocks that can be observed, such as AALI, BBCA, INCO, INDF, TLKM, SMBR, MAPI.
"IHSG confirmed break out support MA5 and is testing the support of MA20 (5908) Indicator is quite bearish if the next trade breaks back support and towards the support of MA50 (5879) The stocahstic dead-cross indicator is negative from the overbought position with bearish momentum which looks pessimistic on RSI indicator S," he said in Jakarta, Friday (20/10/2017).
Yesterday, IHSG (-0.32%) closed down -18.67 points at 5910.53 with high trading volume. The index of various industries (-1.34%) again led the decline and this time was accompanied by consumer sector index (-1.26%) where the effect of cigarette excise tax became negative sentiment among listed cigarette producers such as HMSP (-2.8%) and GGRM (-1.67%). Foreign investors selling action continued to widen by 462.87 billion rupiah and returned TLKM shares became the most on sale.
Catalonia crisis Spain is increasingly worried about making the majority of the index in Europe opened in the negative zone. The Eurostoxx index (-0.57%), FTSE (-0.27%), DAX (-0.52%) and CAC (-0.31%) opened down quite deep in the early trading session. Unfavorable earnings season sentiment in European consumer sector companies added additional pressure on some stock indices.