350 MW Power Plant Worth Rp 6 Trillion Officially Operated
By : Ridwan And Aldo Bella Putra | Saturday, October 21 2017 - 18:00 IWST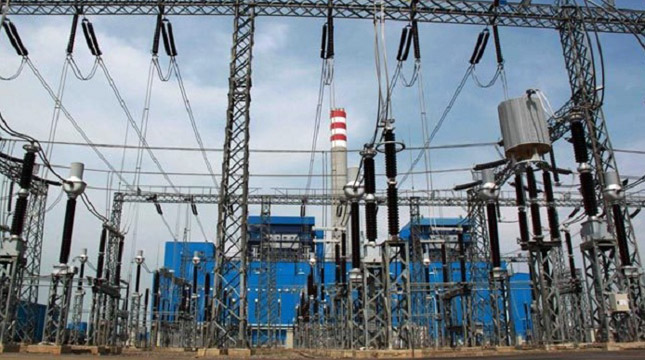 Pembangkit Listrik di Indonesia
INDUSTRY.co.id - Mataram - Energy and Mineral Resources Minister Ignasius Jonan inaugurated a power plant project spread across West Nusa Tenggara and East Nusa Tenggara with a capacity of 350 megawatt with an investment value of Rp 6 trillion, in Mataram, Friday (20 / 10.2017)
The inauguration was also attended by Minister of State-Owned Enterprises (SOEs) Rini Soemarno, NTB Province Secretary H Rosyadi H Sayuti, Member of Commission VII DPR RI NTB electoral district H Kurtubi, and President Director of PT PLN Sofyan Basir.
ESDM Minister Ignasius Jonan said the power plants are built in NTB and NTT in order to speed up the increase in electrification ratio.
"The government is committed to continuing to increase the electrification ratio that has exceeded 93 percent, which is remarkable and is expected to continue increasing to 97 percent by the end of 2019," he told media crews.
Jonan also said that in order to raise the electrification ratio, PLN is allowed to build off-grid village electricity, outside the electricity supply business plan, so as to accelerate the increase of the electrification ratio.
He also expressed his appreciation to the local government and PLN who have cooperated in the process of developing the power plant.
"We are very grateful to the support of the Governor of NTB and NTT, because the development is very fast, and certainly to PLN which continues to provide efficiency so that the electricity tariff does not increase," he said.
Seven power plant projects are inaugurated, namely Gas and Steam Power Plant (PLTGU) Lombok Peaker, Gas Engine Power Plant (PLTMG) Bima, PLTMG Sumbawa, and PLP IPP East Lombok. The four projects are located in NTB.
Three other power plant projects are spread in NTT, namely PLTMG Kupang Peaker, Mobile Power Plant (MPP) Flores, Maumere PLTMG.
The construction project of Lombok Peaker with 150 MW PLTGU is located in Tanjung Karang Urban Village, Mataram City.
Investment value reached Rp1, 6 trillion and will absorb a workforce of 390 people. It expected to be "Commercial Operation Date" (COD) in February 2019.
The Bima PLTMG project is located in Dusun Bonto, Kecamatan Asakota, Kota Bima, with a capacity of 50 MW. Total investment of Rp637 billion and will absorb the workforce of about 300 people. PLTMG Bima is planned to COD in October 2018.
The 50 MW Sumbawa PLTMG project is located in Labuan Badas Village, Sumbawa Regency. Investment value of more than Rp744 billion and will absorb the workforce up to 285 people. The project is targeted for completion in October 2018.
The construction of IPP PLTU Lombok Timur berkapastita 2 x 25 MW located in Padakguar Village, Sambalia District, East Lombok Regency.
Total investment value of Rp1, 2 trillion with the number of workers absorbed as many as 1,200 people in the construction phase and 470 workers during the operation with the percentage of 95 percent of people Lombok, and 85 percent of whom are residents of Padakguar Village.
The 40 MW Kupang Peaker PLTMG project is located in Dusun Panaf, Kupang Barat District, Kupang District.
The project with an investment worth of Rp700 billion is targeted for completion in November 2018, with a total workforce to be absorbed by 300 people.
Project Mobile Power Plant (MPP) Flores with 20 MW capacities, located in Dusun Rangko, District of Boleng, West Manggarai Regency. The project cost an investment of more than Rp427 billion and employed up to 210 employees during construction and 25 people during the operation phase.
The Maumere PLTMG project with a capacity of 40 MW is located in Hoder Village, Waigete District, Sikka-Flores Regency. The construction of the power plant absorbs 285 workers with an investment of more than Rp694 billion.
Meanwhile, PLN President Director Sofyan Basir explained that the electricity condition in Indonesia is currently in good condition. Because there is no blackout due to power plant deficit.
All of the major power systems of PLN have been over-powered and some areas have a reserve margin of more than 30 percent.
"PLN is currently ready to serve the demand for electricity, hoping that the availability of sufficient power can be utilized as well as possible, especially by the industry, he said.
According to him, the 35,000 MW program has also accommodated the growth of special economic zones (KEK) and industrial area (KI). With the support of electricity from PLN, it is expected that the industry will grow and bring "multiplier effect" to the national economy