Ouch! The Ice in Puncak Jayawijaya is Threatened to Disappear
By : Aldo Bella Putra | Monday, July 24 2017 - 09:12 IWST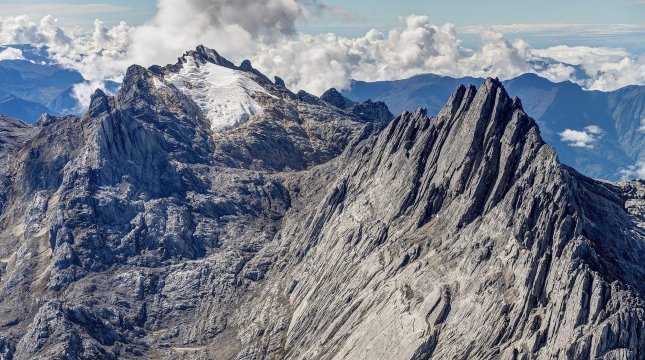 5166
INDUSTRY.co.id - Meteorology Climatology and Geophysics Agency (BMKG) Wamena, Papua Province appealed to indigenous peoples and economic actors to participate in preventing the ice sheet in Puncak Jayawijaya disappeared.
If it is not handled properly then by 2020 the ice sheet will be gone. Head of BMKG Wamena Benny Marlissa in Wamena, capital of Jayawijaya district, Friday, said that high enough forest clearance opportunity to eliminate ice in Puncak Jayawijaya.
"Through ongoing unattended activities from the government, the impact of the thickening of the ice shrinks, we see in Wamena logging everywhere without control, because people feel that they have an ulayat right," he said.
Benny realized that deforestation was based on economic needs. But he hopes for tree replanting.
"Not only indigenous peoples, economic managers who only pursue profits without concern for the environment, should if there is logging there is also replanting," he said.
He said the average mountainous area of ​​Papua has a little soil layer compared to rocks so it takes a long time for tree growth.
Previously, Head of Central BMKG Andi Eka Sakya said if not handled properly then the ice sheet at Puncak Jayawijaya will disappear by 2020. Based on the latest observation, November 2016 the ice at the peak was shrinking 1.42 meters since May 2016.
"The ice thickness at Puncak Jayawijaya remains 20.54 meters and since May 2016 the ice at the peak has shrunk 4.26 meters from November 2015 due to strong el nono in 2015/2016," he said.
He said it needed a strategic move from the government and the world community to suppress melting ice at Puncak Jayawijaya which is one of three snowy peaks at the equator other than in Africa and Peru.
The move is to avoid behaviors that trigger global warming such as illegal logging, high production of carbon emissions. (Ant)