Minister of Agriculture Amran Optimist Indonesia as The World's Largest Coffee Manufacturer
By : Aldo Bella Putra | Monday, July 24 2017 - 06:45 IWST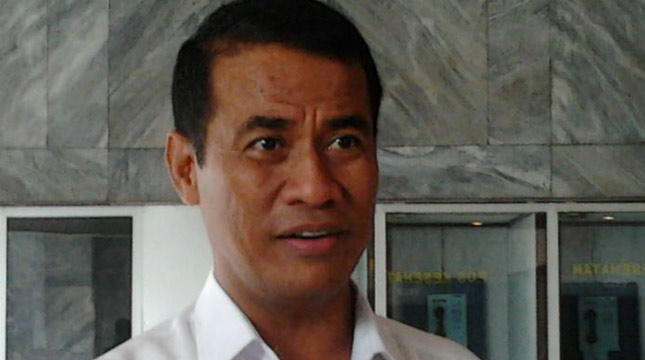 5166
INDUSTRY.co.id - Jakarta - Minister of Agriculture Amran Sulaiman targets to increase domestic coffee productivity to 1.0 ton per hectare so that it can position Indonesia as the world's largest coffee producer after Brazil and Vietnam.
"The opportunity for the coffee industry in Indonesia is very good with the growing recognition of Indonesian coffee in Europe and America especially the specialty coffee that is becoming the current world trend," Amran Sulaiman said on the sidelines of World Coffee Producers Forum (WCPF) held in Medellin, Colombia 10 to 11 July 2017.
Through a written statement in Jakarta on Wednesday (12/7/2017) mentioned on the sidelines of the opening of WCPF on July 11, 2017, Minister of Agriculture of Indonesia Amran Sulaiman accompanied by Ambassador of Indonesia to Colombia Priyo Iswanto chatted with Colombian President Juan Manuel Santos, Former US President Bill Clinton, and Vietnam's Deputy Minister of Agriculture.
According to Bill Clinton's attention paid special attention to the coffee sector in Indonesia. Furthermore Amran discussed with Vietnam's Deputy Minister of Agriculture discussing coffee development efforts.
Amran said Indonesia has a coffee plant of 1.2 million hectares and has specialty coffee such as Gayo Coffee, mandailing coffee, Lampung coffee, Bajawa coffee and others.
Currently there are 14 types of Indonesian coffee that has been certified Geographical Indications so it has uniqueness and competitiveness in international.
Various programs will be undertaken to improve domestic coffee productivity such as providing high quality seeds, timely fertilization, "water" management, and replanting programs to replace old coffee plants.
In addition, it will also be expanding arabica coffee area with high economic value so that the robusta and arabica coffee populations become balanced (50:50).
"The development of coffee in the future will also pay more attention to the local wisdom aspect, so that it can produce the types of specialty coffee of high value from various regions," he said.
Minister of Agriculture asserted that in the near future, the Ministry of Agriculture will send some experts to study coffee to Vietnam.
The WCPF is a Colombian government and private initiative aimed at addressing the latest challenges facing more than 25 million people of the world, relying on coffee production.
The forum also discussed coffee development efforts with a number of world leaders. In accordance with the theme of the One Coffee Chain, One Coffee Family, the main agenda of the WCPF meeting is on productivity, climate change impacts, and sustainable supply chains from producers to consumers.