Trans Park @ Juanda-Bekasi Record Sales of 350 units Within Two Hours
By : Ridwan And Aldi Firhand. A | Saturday, November 04 2017 - 22:19 IWST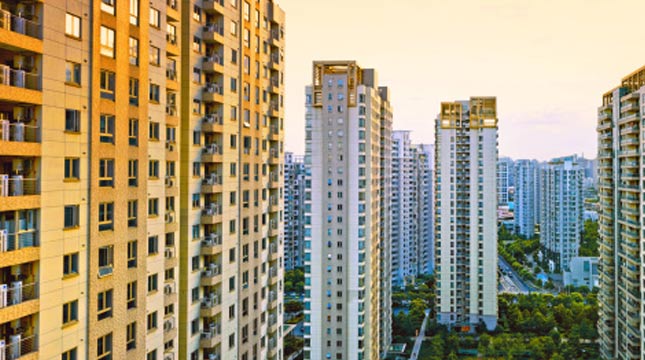 Apartment Illustration (Illustration)
INDUSTRY.co.id - Bekasi - a fast-paced lifestyle greatly affects the changing interest in the selection of public housing from leanded houses into apartments.
Seeing these opportunities, Trans Property is present to provide solutions to the needs of these communities, especially the millennium.
Having previously attended with Trans Park @Cibubur who got good response from the community by successfully recorded sales up to 2,000 units of apartments within six months, now Trans Property comes with gush Trans Park @ Juanda-Bekasi.
Transpark @ Juanda - Bekasi which stands on 4.8 hectares of land will integrate five apartment towers with a total of 5,000 units, Office Tower, Hotel with 200 rooms, Transmart Mall, Theme Park, Eco Park, the first Private Water Park in Indonesia Trans Studio Snow Town which will be the largest Snow Town in Indonesia with total investment value reached Rp 3 trillion.
Located in a superb location, Trans Park @ Juanda-Bekasi is just 100 meters from East Bekasi KRL station and the bus terminal. Only 10 minutes from East Bekasi LRT and only 10 minutes from Bekasi Barat toll exit or 5 minutes from East Bekasi expressway.
"Such easy transportation access makes Trans Park @ Juanda-Bekasi a promising investment choice," said Ronald Casidy as Trans Park Director on the sidelines of Ground Breaking Trans Park @Juanda event in Bekasi (11/3/2017).
Furthermore, Ronald explained, there are three types of apartments offered in Trans Park @ Juanda-Bekasi is the type of studio, 2 Bad Room, 3 Bad Room.
"For the type of studio with an area of ​​22 square meters we sell for Rp290 million, for 2BR with an area of ​​50 square meters at Rp600 million, while 3BR with an area of ​​73 square meters we sell at Rp900 million," he said.
Officially opened yesterday (3/11/2017), sales of Trans Park @ Juanda-Bekasi has reached 350 units within two hours. "Consumer confidence is so great to us to make our own support for completing this project on time," added Ronald.
Trans Property in this case entrusted the construction of the project entirely to PT Adhi Persada Building. The targeted project will be completed by the end of 2019 for the apartment, and by mid 2018 for Mall, Hotel and LSPR will cost around Rp1.8 trillion for the construction of the building itself.
"This is our sixth project for Trans Park, we would like to thank Trans Property who have entrusted us to work on Trans Park @ Juanda-Bekasi project We will do our best to finish on time," said Director of Adhi Karya Gedung APG), Partha Sirathi.
Not only convenient, Transpark @ Juanda-Bekasi also can be used as an investment due to increased land prices in the last 2 years.
This is because the number of infrastructure projects built by the government such as KRL Bekasi Timur Station which was inaugurated in October 2017, Becakayu Toll (Bekasi - Cakung - Kampung Melayu) which was inaugurated in November 2017, LRT Bekasi-Cawang which will be completed in 2019, others are running.
"Trans Park @ Juanda-Bekasi will be opened at a price of 290 million rupiah and 2.5 million installments per month," lid Ronald.