Semen Baturaja Grows Over Industrial Average
By : Herry Barus And Aldi Firhand. A | Saturday, November 04 2017 - 20:29 IWST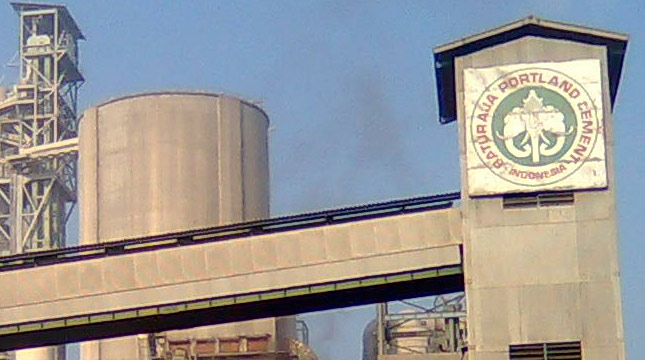 Baturaja Cement
INDUSTRY.co.id - Palembang - PT Semen Baturaja recorded a growth exceeding the national average of cement industry in the third quarter of 2017 ie 2.7 percent from 1.5 percent.
Director of PT Semen Baturaja Rahmad Pribadi in Palembang, Saturday (4/11/2017) said that this positive achievement can not be separated from the operation of Baturaja II Factory since September 1, 2017.
The new plant has provided an additional production capacity of 1.85 million tons, bringing the total production capacity of Semen Baturaja currently to 3.85 million tons of cement.
"Based on that achievement, Semen Baturaja became the cement company that posted the best performance in the cement industry of the country," he said.
SMBR booked revenue of Rp999.6 billion, nine months. In September it recorded sales of 180,015 tons or grew 11 percent, while cumulatively, sales of SMBR cement up to September amounted to 1,165,116 tons or grew by 4 percent, compared to last year.
The increase in sales volume keeps the profitability of SMBR relatively stable.
According to Rahmad Pribadi, the presence of Baturaja II Factory becomes a differentiator of SMBR compared to other big players due to the advantages of new factory technology.
SMBR can maintain COGS tons so that gross profit still stands at Rp331.6 billion, relatively the same as last year and much better than the gross profit industry which experienced a correction of 21 percent.
"The selling price / ton of cement is still maintained, only down 1 percent compared to industries that fell 8-10 percent," continued Rahmad.
SMBR posted a net profit per September of Rp107.5 billion, down 38.5 percent from last year due to decreases in other income and interest expense.
"With the completion of the construction of Baturaja ll Factory, the other revenue that we have got is reduced and there is also interest expense from Investment Credit which causes the corrected net profit, which is still better than the industry's net profit performance which decreased by 62 percent," he said.