KAHMI Needs to Strengthen the Orientation of Entrepreneurship rather than Political Orientation
By : Amazon Dalimunthe And Aldo Bella Putra | Tuesday, November 07 2017 - 13:00 IWST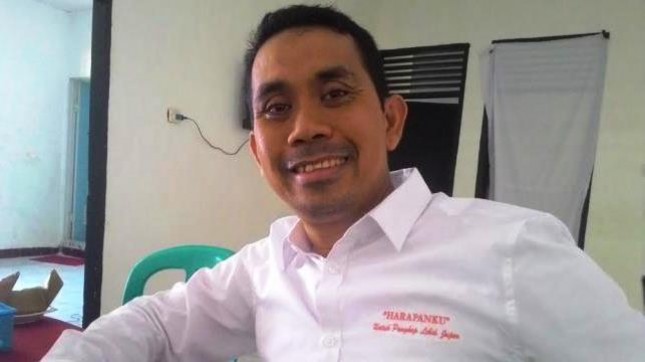 Kamrussamad , Ketua BPP Himpunan Pengusaha Korps Alumni HMI (Hipka).
INDUSTRY.co.id - Jakarta - In the midst of rumbling national economic development and global growth rate, HMI Alumni Corps (KAHMI) is considered capable of taking a strategic role. One of them, through the printing of entrepreneurs is tough and independent as well as able to print jobs.
This was conveyed by Kamrussamad, one of KAHMI's new management who met President Joko Widodo to explain the concept of entrepreneurship that will be done by KAHMI. "KAHMI, established since 1966, needs to do a mental reorientation of the struggle, from political oriented to entrepreneur oriented," said Kamrussamad, KAHMI management.
According to Kamrussamad, Indonesia is now preparing high-growth economic scenarios for high-income countries by 2035. At that time, Indonesia's GDP is also targeted to be the fourth largest in the world. "All of them require qualified human resources including strong entrepreneurship," he continued
During this time the contribution of KAHMI members to the Indonesian nation is quite a role in the field of scientists / academics, government bureaucracy, and political life. These three things are considered more complete and strong if inserted economic aspects, especially creating a tough entrepreneur.
"All of that is to realize a civilized Indonesia," said Kamrussamad who is also Chairman of the BPP HMI Alumni Corps Employers Association (Hipka).
According to him, entrepreneurial orientation in essence also changes the paradigm of job seekers into job creators. In addition, it should be able to help develop the business of young entrepreneurs by creating a wide network, both fellow entrepreneurs KAHMI and none.
Kamrussamad rate, the breath of Islam should be the cornerstone of every cadre in service in all fields. Then, improvement, control , updating science and technology are in everyday KAHMI members. "Every human work is a manifestation of real devotion of Indonesian and Islamic spirit," said the candidate of Presidium of National Assembly (MN) KAHMI.
Independence in the economic field in harmony with the dream of Indonesia 2015-2085 by President Joko Widodo that Indonesia became the independent and most influential country in Asia Pacific. In fact, Indonesia became a barometer of world economic growth.
"Therefore, the alumni should be driven by their devotion in the economic field, as well as entrepreneurs," Kamrussamad concluded. (AMZ)