Export Leather and Footwear Products, RI Chase China and Vietnam
By : Ridwan And Aldi Firhand. A | Tuesday, November 07 2017 - 19:52 IWST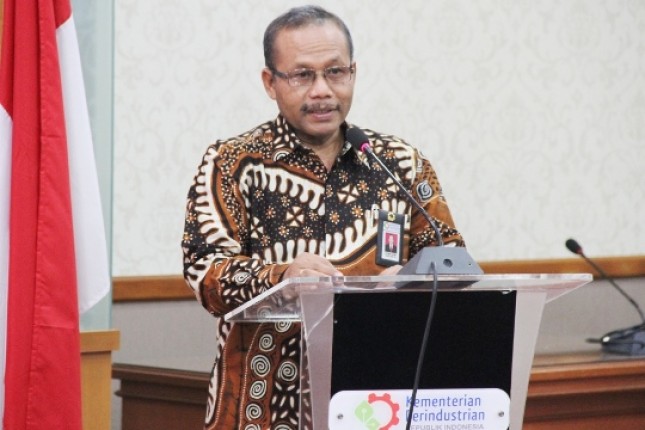 Head of Industrial Research and Development Agency (BPPI) of the Ministry of Industry, timur Ngakan Antara
INDUSTRY.co.id - Jakarta, Head of the Industrial Research and Development Agency (BPPI) of the Ministry of Industry, Ngakan Timur Antara, said that currently exports of leather, leather products, and national footwear are pursuing China and Vietnam.
As is known, Indonesia is in the 5th position in the World for the export of leather, leather products, and footwear, while China and Vietnam are each in the position of one and three.
"At least the competitiveness of our industry is already visible, just how to improve the quality of design, raw materials, and business continuity including from all sides," said Ngakan in Jakarta, Tuesday (7/11/2017).
He added, the most important in terms of design, if this kind of product design is very main plus branding. "Branding we are still behind, not many brands that appear," he explained.
The national footwear industry sector has a market share of 4.4 percent in the international market. In fact, based on Trade Map data, export growth is positive from 4.85 billion US dollars in 2015 or rose 3.3 percent to 5.01 billion US dollars in 2016.
Related to that there are three factors that encourage the industry to go forward, he added, namely technology, capital, and skills.
"The three factors must be complementary, special skill factors, vocational schools are expected to prepare reliable personnel to fill the needs of today's industrial world," he said.
Related challenges, Ngakan explains, there are still some challenges for the national leather industry today are related to the environment and raw materials. "Related to environmental issues, we encourage environmentally friendly industries to use natural materials, because in the future the industry will lead to go green," Ngakan added.
In addition, Ngakan continued, the import of leather raw materials is very selective, we can not import from countries that are still exposed to nail and mouth disease, and it is still a constraint. "In the future we may have to cooperate with the Ministry of Trade for import control," he said.
Ngakan rate still have to be improved from the side of commerce. In terms of price, according to him, the selling price of the stock is higher than the domestic selling price.
"Now how will the government provide incentives in the form of export duties so that the selling price of imports and domestics is not much different," said Ngakan.