Secretary General: Golkar Party Rakernas Still Helds
By : Herry Barus And Aldo Bella Putra | Sunday, November 19 2017 - 18:00 IWST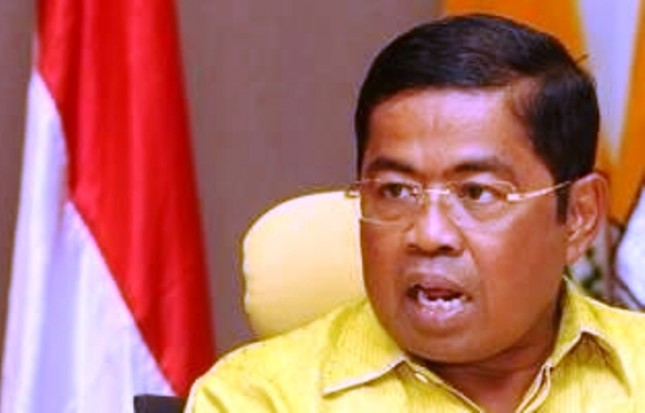 Sekjen Golkar Idrus Marham (Foto Ist)
INDUSTRY.co.id - Makassar - National Working Meeting (Rakernas) Golkar Party continues to be held, although Chairman Setya Novanto is being plagued by legal issues related to alleged corruption of electronic ID card.
"This agenda we do, of course the time of implementation will be adjusted to the existing dynamics," said Sekertris General of Golkar Party, Idrus Marham to media crews in Makassar, South Sulawesi, Saturday (18/11/2017)
According to him, Rakernas Golkar Party is a mechanism that has become the needs of the party as the sustainability of the organization in the face of political events 2018 and 2019.
In addition, the implementation of Rakernas is an absolute thing to do in evaluating and formulating strategies of winning be it Election of Head of Region and General Election of Legislative and Presidential Election.
"Rakenas is an order of party institution and politically practical, it is the need of DPP Golkar Party in order to accelerate the consolidation to determine the strategic steps," said the former member of this House.
To ensure that Golkar Party does not just exist but "survive" or survive, he said, Rakernas is part of that momentum in preparing the next step and strategy of the party, even winning the political momentum that exists.
"This is a party order in every party's stewardship and it is Rakernas, and every stewardships are a National Leadership Meeting or Rapimnas, and every one-time drinking board conducts Rapimnas," he added.
When touched on the problem of the law to whack the Golkar Party Chairman Setya Novanto is familiarly called Setnov, said Idrus, of course his side respects the efforts made, including the legal process to the concerned.
However related to the case Setnov, he added, did not disturb a number of political events in various provinces and districts that run the city, including in South Sulawesi continue to run successfully, including Rakernas later.