This Pizza Restaurant in Pakistan, Served By Robots!
By : Aldi Firhand Alqudri | Wednesday, July 26 2017 - 00:45 IWST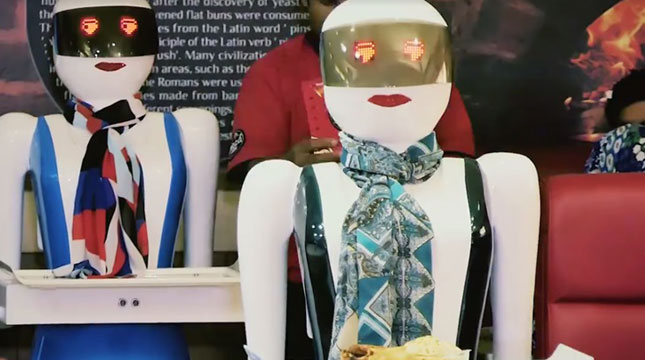 waiter robots
INDUSTRY.co.id - Multan - In addition to Japan and China with its restaurant robots, in Pakistan there are also restaurants that use robots as waiters. In Pakistan, there is a pizza restaurant robot in Multan, which has many robots as a server or waiter.
Quoted from indianexpress, Thursday (20/7/2017), this idea stems from a man from electrical engineering graduate, Usma Aziz (23) years who studied in Islamabad. He created this robot for the project in his semester course. At first he had the idea of ​​making like a robot in China. Made of metal that can balance the body of the robot, which is able to balance about five kilograms of food.
This is the first robot to work on a commercial scale in the country. Above the base of the metal frame, the body is manufactured from fiberglass, and all electronic equipment and other modules have been locally sourced. The restaurant concept has become a hit with people coming by in droves. Children and visitors like to take pictures with robots and their owners.
For now, the creator is focusing on sorting out the various kinks in programming, after which he intends to improve the look and feel of the robot.