PLN: No Coercion Participate in Electricity Simplification
By : Hariyanto And Aldo Bella Putra | Friday, December 01 2017 - 16:00 IWST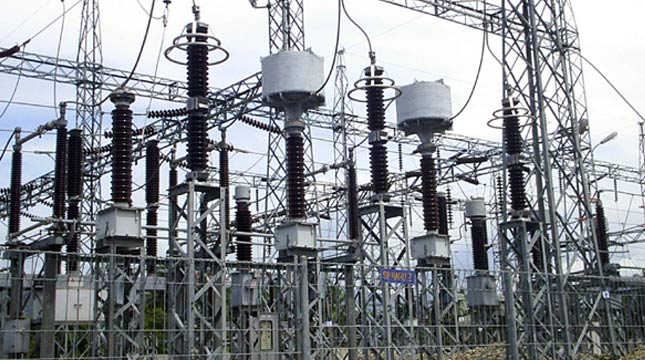 Ilustrasi Gardu Listrik PLN (Ist)
INDUSTRY.co.id - Jakarta - PT PLN (Persero) insists there is no compulsion for people who want to join the program of simplifying the non-subsidized power class 1,300-4,400 VA to 5,500 VA, and this policy without any increase in tariff or coercion for customers to move.
"We have no coercion, if the people want to participate please apply without any cost or free and if not participate also okay," said Head of Corporate Communications Unit of PLN, I Made Suprateka during discussion of Ministry of Electricity Indonesia held by Forum Merdeka Barat 9 (FMB9) Ministry of Communications and Informatics in Jakarta, Thursday (30/11/2017)
He acknowledged, so far there are still many people who misunderstand and misunderstand about the power class simplification program, whereas such a program had previously been done by PLN.
Suprateka said, actually the addition of electric power has been notified to the public some time ago when PLN never give a discount rate of 50 percent for those who want to add electric power in Idul Fitri 2017.
"The discount is welcomed by many people because it can add its power.At then in HUT RI the company also made a promo, for those who want to plug a new promo discount 72 percent of the usual fare, it is also greeted 'happy' Well this is given free even suspected," he said.
He said PLN now plans to simplify the electricity tariff group, with the offer of consumers can get additional power for free without paying any cost.
"This is our new corporate action and the plan stage, we add it free of charge, otherwise it will not matter, but do not bite the fingers when the added free power is not taken," he said.
According to him, electricity customers who move to 5,500 will still pay the cost of electricity subsidy equal to the previous class. For example, a 1,300 VA electricity subscriber moving to 5,500 VA will pay the same subscription as the previous subscription rate.
He said people who own a residence with 1,300 VA of electricity upwards could have asked for 3,300 VA if it was enough.
"Later one day they moved to 5,500 VA, then the minimum cost rate of its subscription at 3300. Abonemennya like the previous class, but it's better 1,300 VA directly to 5,500 VA," he added as quoted by Antara.
Another interesting facility is the installation and replacement cost of "Miniature Circuit Breaker" (MCB) is also provided free of charge to customers who want to add power up to 5,500 VA. "So people are not charged a single rupiah for replacement MCB," he said.
According to him, the simplification of electricity subscriber class to 5,500 VA is still in the plan and to run must get approval from the Minister of Energy and Mineral Resources.