Banten Travel Mart 2017 Contributes Positively to Tourism Development
By : Aldi Firhand Alqudri | Wednesday, July 26 2017 - 01:18 IWST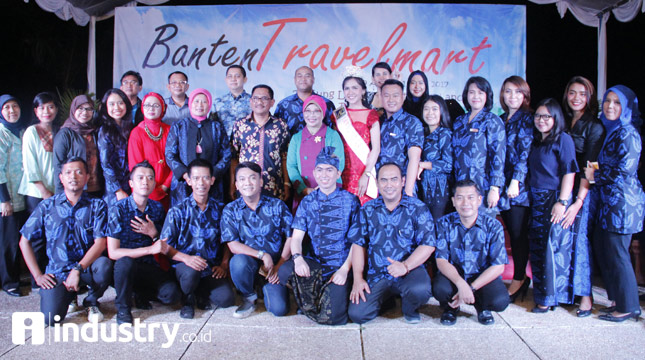 Banten Travel Mart 2017
INDUSTRY.co.id - Tanjung Lesung, Banten Exhibition Travel Mart (BTM) in 2017 success in attracted local sellers and buyers to foreign countries, Event organized by the Tanjung Lesung Beach Hotel Pandeglang, Banten, on 19 to 21 April 2017 was attended by 170 buyers from Malaysia of which 30 people, 4 of China, four people from Singapore, four people of Mongolia, and the rest of Indonesia, including DPD ASITA.
Head of Culture and Tourism Banten Eneng Nurcahyati said that the performance of Banten Travel Mart (BTM) 2017 has economic value which proved to be a direct attraction to the tourism sector while contributing positively to the growth of other interrelated sectors, Development of tourism.
"Not only Tanjung Lesung that has been sold. Because in heading to Tanjung Lesung, we pass many tourist destinations from any path. This should be used. 7 Wonders of Banten is very able to be sold, "said Eneng in Cape Lesung, Wednesday (19/4/2017).
In addition, Banten also has a strength in the field of culinary and crafts UMKM very interesting and interested tourists. "Banten is rich in culinary, and the art of UMKM has high artistic value," said Eneng.
Banten Province is not only known for its natural beauty, Banten is also known for its cultural and religious tourism, with a strong local culture and religious wisdom. Once exotic until the province of Banten was designated as the Seven Wonders of Banten (7 Wonders of Banten). Among other Old Bull, Ujung Kulon National Park, Sangiang Island, Baduy Tribe, Umang Island, Mount Krakatau, and Rawadano.
"Happy and successful Banten Travel Mart 2017! Continue to build new attractions in the leading destinations of Banten, for foreign tourists who visit there can get many options for travel. Salam Enchantment Indonesia, "said Minister Arief Yahya, the more detail monitor the development of these destinations.