Indocement Potentially Wins Nil Accident Award
By : Herry Barus And Aldi Firhand. A | Saturday, December 16 2017 - 11:45 IWST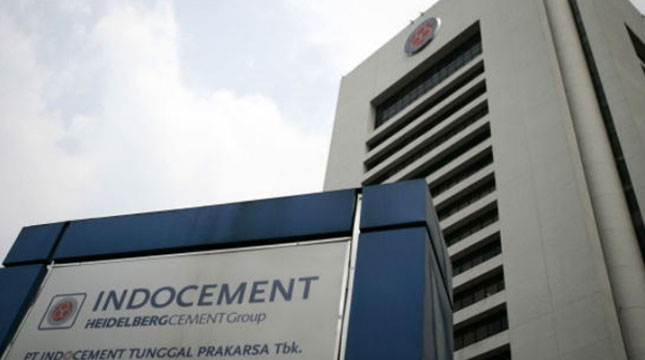 Indocement. (Dimas Ardian/Bloomberg)
INDUSTRY.co.id - Kotabaru - The management of cement industry of "Tiga Roda" brand of PT Indocement Tunggal Prakarsa Plant 12 Tarjun, Kotabaru Regency, South Kalimantan is optimistic that this year will be awarded nil accident.
"The performance of safety and occupational accidents (K3) 2017 has been up to 662 days without missing working days, hopefully until 31 December there will be no work accident, then Indocement can achieve zero incident," said CSR officer PT Indocement Tunggal Prakarsa, Tarjun factory, H Teguh Iman Wibowo, Friday (15/12/2017)
Even Teguh is optimistic that the 12th Tarjun plant in 2017 period will be able to achieve the best plant performance in Indocement.
Recently Indocement has been awarded level 5 "Industri Hijau" or green industry from the Ministry of Industry RI.
"If the highest score is 100, then the value achieved by Indocement is 95, not bad," Teguh explained.
Teguh admitted that his side is also waiting for Award result of environmental performance appraisal through Company Rating Performance Rating Program (Proper).
Indocement plant 12 Tarjun has also succeeded in achieving green industry performance, as well as environmental performance of corporate social responsibility "(CSR) Awards", audit certificate on OHS, ISO 14001 certification, ISO 2800 Occupational Safety and Health Management System (SMK3).
"Alahamdulillah Indocement exceeded all," added Teguh Iman Wibowo as reported by Antara.
Meanwhile, related to production, cement production until the end of November has reached the range of 2.51 million tons, while the 2017 target period of 2.35 million tons.
In addition to cement production above 100 percent, clinker production also experiences excess production from the target.
It is said, the target of clinker production during 2017 is set at 2 million tons, but until November the production has reached 2.14 million tons.
In addition to achieving 100 percent more production, Indocement's sales of cement and clinker products has also reached the target.
The focus of our sales is the domestic market, and Alhamdulillah sales target has also been reached more 100 percent.
Some awards and ISO certificates that have been achieved complete, plus 100 percent more production, it seems Indocement Tarjun is perfect.
"We ask for the prayers of all media, so that Indocement can maintain the achievements that have been achieved, intensify and improve its performance in order to provide benefits to the community," he said.