Talk About Sunrise Property, These Three Regions Become Investors Main Choice
By : Ridwan And Aldi Firhand. A | Thursday, December 21 2017 - 07:30 IWST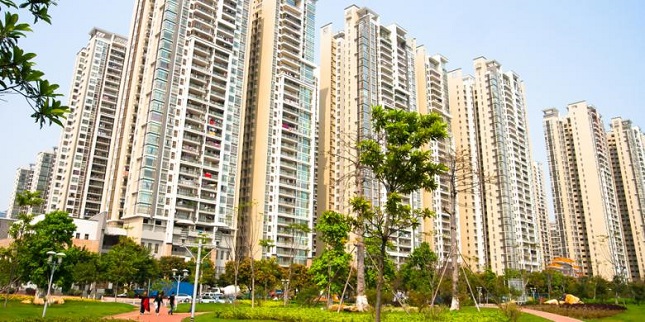 Illustration of Property Investment in Karawang
INDUSTRY.co.id - Jakarta - Until now the Jakarta property market is still promising as a barometer of business and economic center of Indonesia.
In addition to the movement to the west and south towards TB Simatupang, the movement in the eastern corridor turned out to show a promising potential.
"Now you could say the movement of property investment prospects move to the east," said Country General Manager Rumah123, Ignatius Untung to INDUSTRY.co.id in Jakarta (21/12/2017).
Enterprising government efforts to build infrastructure is also a blessing for the region. In the last few years, East Jakarta area began to ogled a number of developers. Call it the Bekasi-Cawang-Kampung Melayu (Becakayu) toll that is decades old now ready to function.
"The East Jakarta area will also be crossed by the Light Rail Transit (LRT) line, which connects the capital buffer zones such as Bekasi and Bogor, which further evokes the dynamics of property in the region," he explained.
In addition, continued Untung, there is also actually if I say will always sunrise for example Kelapa Gading and Tebet. "Kelapa Gading want to flood like anything still keep going up, slow down there but still up, while talking Tebet is also the same, because the position is in the middle. If the profit is not too fancy, so still enough mix and people access everywhere is still easy , "said Untung.
Furthermore, Untung revealed, there is still one more area that I think is currently starting to rise that is Pantai Indah Kapuk. According to him, can not be denied when there are property developers who still operate there, they have an obligation to raise the price.
"If the price is not going up as if the location is not good, so always upgraded, automatically all the investment there continues to rise," added Untung.
Untung projected the three areas will be the sunrise of the property to come. "Especially with the massive infrastructure development dilakuakn government to make these three areas more hunted by investors, especially in the property sector," he concluded.