Indonesia Proposed Out of the WTO, Here is the Reason!
By : Ahmad Fadli And Aldi Firhand. A | Thursday, December 28 2017 - 22:30 IWST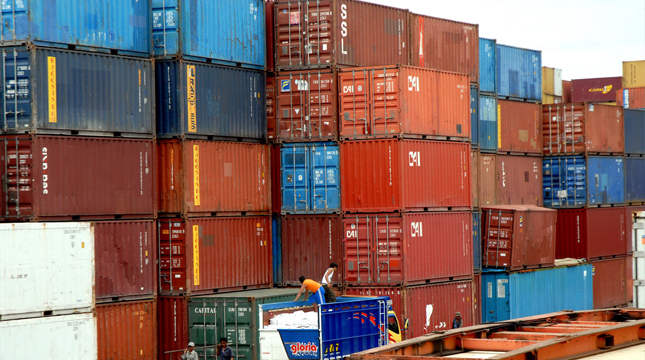 Illustration of Export (ist)
INDUSTRY.co.id - Jakarta - Until now Indonesia has not been able to realize food sovereignty 100 percent. Some commodities for domestic demand still come from imported taps.
Chairman of the Department of Foreign Affairs of the Central Executive Agency (BPP) of the Indonesian Peasant Union (SPI) Zainal Arifin Fuad said the imports occurred not only because the Ministry of Agriculture failed to ensure local agricultural production increased. However, according to him, also the impact of government policy still survive to become a member of World Trade Organization (WTO).
"The government should correct the WTO policy or even quit the WTO membership," he said.
Free markets require that a country should not impose a protection policy on imported goods. Protection is usually applied through the import duties, taxes, food security and so forth. However, because Indonesia has become a member of WTO, then automatically all of these obstacles are eliminated.
"This makes the country a flood of imports, which will obviously lead to price drops in farmers that have an impact on poverty," he said.
WTO is a world trade organization that only talks about the interests of developed countries, one of them through Agreement on Agriculture (AoA) agreement. Farmers become the most disadvantaged because they have minimal capital resources. Its role was replaced and eroded by corporations with large capital resources, slowly forming a monopoly scheme.
He added that one of the worst impacts of the WTO on Indonesia that occurred on December 22, 2016 was the WTO had won the United States and New Zealand lawsuits related to Indonesia's protection policy on horticultural products, animals and its products. Defeat in the case of this lawsuit will affect the Indonesian government's policy to realize food sovereignty.