ASSA Books 15% YoY Revenue Increase and Nearly IDR 1 Trillion Cash Position at the End of 2022
By : Candra Mata | Saturday, April 01 2023 - 14:40 IWST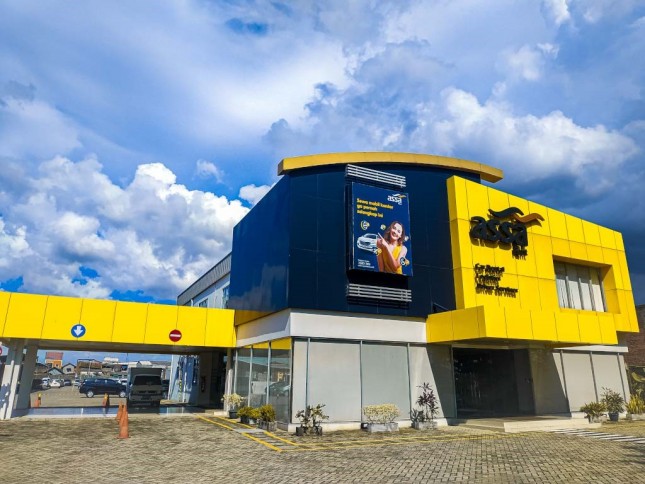 PT Adi Sarana Armada Tbk (ASSA)
INDUSTRY.co.id - Jakarta, March 31st 2023 – PT Adi Sarana Armada Tbk (ASSA) an issuer engaged in mobility, logistics and its support, posted a 15% increase in revenue to IDR 5.87 trillion in 2022.
From the Company's various business segments, the logistics sector's revenue showed a significant increase in revenue, up 50% to Rp 640.21 billion from Rp 427.02 billion in the previous year. Therefore, the contribution operating profit from the logistics sector also jumped 113% to IDR 62.55 billion from IDR 29.39 billion in 2021.
In addition, at the end of 2022, to anticipate business turmoil in 2023 and to keep growing, ASSA management has prepared a Cash and Cash Equivalent position of almost IDR 1 trillion, or IDR 932 billion, compared to the end of 2021 which was only around IDR 446 billion.
The Company managed to record a net profit attributable to owners of the parent entity of IDR 103.02 billion, even though it had to bear a higher rate of increase in costs than the rate of increase in revenue. ASSA's success in recording a net profit in 2022, was partly because the Company had previously anticipated the increase in costs, considering that the increase in costs came from the need for funds for strategy and business consolidation in its mobility and logistics business.
The Company's expenses which increased significantly in 2022 were; the cost of revenue which rose 19% from the previous year to IDR 4.79 trillion, general and administrative expenses which jumped 38% to IDR 812.50 billion, and selling expenses which increased 30% YoY to IDR 36.29 billion.
"It must be admitted that 2022 is indeed a year full of challenges. However, we are grateful because the Company managed to book a fairly good performance, and was able to maintain the business sustainability," said ASSA President Director, Prodjo Sunarjanto.
The company which has three main businesses, namely mobility business (vehicle rental, driver services, car sharing logistics services), vehicle buying and selling business (Auction-JBA and Online-to-Offline used car dealers-Caroline), as well as end-to- end logistics (Anteraja express logistics and courier), at the end of 2022 recorded total current assets of IDR 1.55 trillion, compared to the position on 31 December 2021 which amounted to IDR 1.06 trillion.
Total short- term liabilities were recorded at IDR 1.79 trillion compared to IDR 1.18 trillion at the end of the previous year. The total equity was at IDR 2.47 trillion, an increase from IDR 1.77 trillion in the end of the previous year.
Increase the Capacity of MSMEs
One of the segments targeted by ASSA this year is micro, small and medium enterprises (MSMEs), through the Company's logistics services. Therefore, through the collaboration of Anteraja's subsidiary companies with the International Finance Corporation (IFC), Tokopedia, and Krealogy, ASSA has successfully completed a training program for MSMEs that primarily targets women which have been held from January 20 to 2019. March 16, in Surabaya.
In this training where 85% of the participants were female, MSME entrepreneurs received business management training with 12 modules related to business supply chains and e- commerce, innovation and practical business skills improvement related to financial management and digital marketing, as well as expanding the network of connections to support business growth, and mental readiness in developing a business.
"Anteraja is proud to be able to contribute to the development obtained by the participants. We hope that the end of this Successful Anter UMKM program does not mean that the learning process also stops here. Anteraja has the ambition to continue similar training programs to other areas, to continue to assist and develop the potential of MSMEs in Indonesia," said ASSA Director and CEO of Anteraja, Suyanto.
Regarding logistics services, ASSA is currently realigning its cargo share as a focus for growth with the target market B to B. Cargo share is a cargo system using TMS technology used by ASSA logistics, which has the ability to help share truck loads. With this cargo share technology, if for example there is a truck that has some empty space, then the free space can be sold to other customers so that costs become cheaper.