Two Things to Consider Related to Revamping the Village Fund Program
By : Herry Barus And Aldo Bella Putra | Friday, December 29 2017 - 15:00 IWST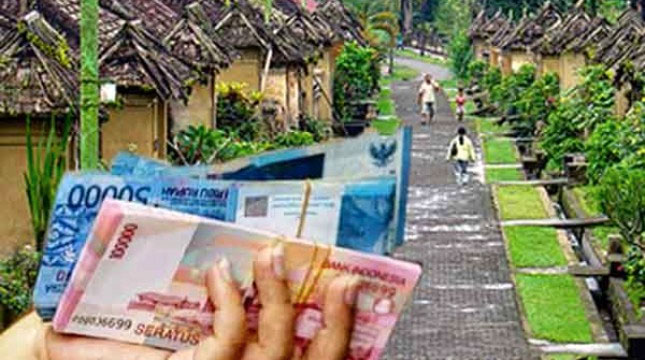 Pemerintah Gelontorkan Dana Desa Rp 1,4 Miliar
INDUSTRY.co.id - Jakarta - Reflection of rural development in 2017 is the failure of the implementation of village funds as a scheme of the realization of the spirit of the Village Law.
The Chairman of the Department of Foreign Affairs of the Central Implementing Agency (BPP) of the Central Board of Management (DPP) of Indonesian Peasant Union (SPI) Zainal Arifin Fuad said in the SPD Year 2017 Endnotes.
According to Zainal, seeing the reality related to village funds are two major issues that need to be addressed, among others;
First, the distribution of village funds should be directed to empowerment through strengthening the capacity of the majority of rural communities. This reinforcement should be based on the characteristics of the village potential as well as the peculiar economic co-operative institutions as a medium of broad community economic development.
In reality, it is unclear whether the targeted infrastructure development funded from the village fund systematically impacts the welfare of farming communities in Indonesia, but it is certain that the infrastructure development targets are enjoyed by small groups of contractors with the legitimacy of the villages.
The percentage of use of village funds for infrastructure development in the last three years was recorded at approximately 90 percent. The rest is for government activities and village empowerment activities. Sadly, the village fund used for village empowerment is not more than 5 percent.
"With infrastructure development targets that are always measured by the central government, the village will be no more as an operator of project implementation alone," Zainal said in a written statement yesterday.
Secondly, the government should see rural development as development that focuses on protecting the local rural treasures. Efforts to alleviate poverty and improve welfare needs to be done so that villagers remain empowered in continuing their social, political and cultural relations independently.
Not by giving instructions that changed the face of the countryside into a patterned capitalist and industrialist.
"On average, farmers are still surrounded by the rural village government in relying on the farmers 'economy and the distribution of farmers' harvest to other parties, so the benefits of BUMDes have not been felt directly by farmers in farming," said Zainal