Mining East Kalimantan Quarter III-2017 Grows 1.2 Percent
By : Herry Barus And Aldo Bella Putra | Sunday, December 31 2017 - 18:00 IWST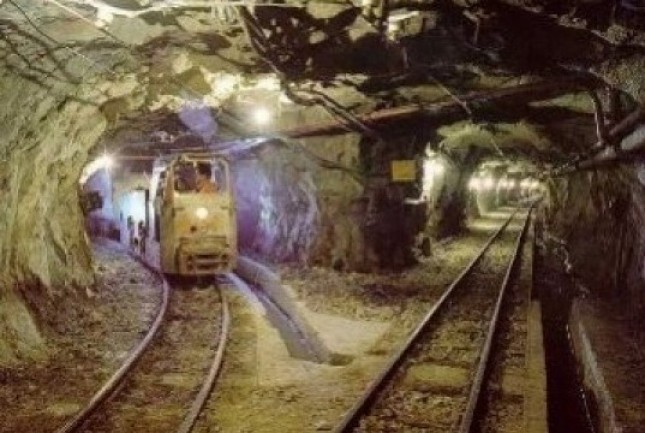 Ilustrasi situasi tambang bawah tanah (Foto Ist)
INDUSTRY.co.id - Samarinda - The performance of the mining sector in East Kalimantan Province in Q3 / 2017 slowed by only growing 1.2 percent, lower than the previous quarter which grew by 2.6 percent.
"The declining growth in the mining sector has affected East Kalimantan's economic slowdown in the third quarter of 2017, which grew 3.5 percent, lower than the previous quarter which grew by 3.6 percent (yoy)," said Head of Bank Indonesia Representative of East Kalimantan Province Muhammad Nur contacted in Samarinda, yesterday.
Previously, through the regional economic and financial review of BI East Kalimantan, Nur explained that the slowdown in mining business performance was the main cause of the economic deceleration of East Kalimantan in Q3 / 2017.
Based on its share, mining still dominates the economy of East Kalimantan in the third quarter to reach 43.3 percent.
While the processing industry ranked second with a share of 20.5 percent, followed by construction, agriculture and trade which each has a share of 8.3 percent, 8.1 percent, and 5.6 percent in the third quarter.
According to Nur, the mining sector is able to contribute 0.6 percent growth contribution to East Kalimantan's third quarter economy, although the figure is lower than the previous quarter's contribution of 1.2 percent.
Coal production in Q3 / 2017 decreased compared to the previous quarter.
Based on data from coal production collected from IHS Energy in November 2017, the production of coal in the third quarter of Kalimantan was 53.8 million tons or grew 5.8 percent, down from 7.8 percent in the previous quarter.
The slowing of East Kalimantan coal production in the third quarter was influenced by the high rainfall in East Kalimantan region in 2017 compared to the previous year.
"Based on data collected from BMKG, the average rainfall of East Kalimantan during January-August 2017 of 14.3 millimeters, higher than the average rainfall of the same period the previous year which amounted to 12.9 mm," he said.
Based on liaison results, high rainfall resulted in flooding at a number of excavation sites and hampered the hauling process or transporting coal from mining sites to ports, as transport routes became difficult to navigate.
He also said that the consumption of domestic coal in the third quarter of 2017 is still below the target of domestic coal use set by the government.
Under the Decree of the Minister of Energy and Mineral Resources No.2183 K / 30 / MEM / 2017 on Stipulation of Minimum Needs and Percentage of Coal Sales for Domestic Interests in 2017, the estimated domestic demand for coal is 107.9 million tons or 26.13 percent of total production.
"The consumption of domestic coal in East Kalimantan in quarter III-2017 recorded 7.8 million tons or 14.4 percent of total Kaltim coal production, still below the government target," said Nur.