Mahakam Block Strengthens Energy Sovereignty
By : Herry Barus And Aldo Bella Putra | Tuesday, January 02 2018 - 23:00 IWST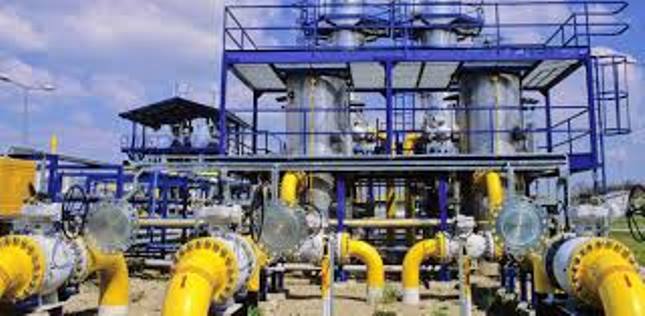 Sektor Migas (Foto Ist)
INDUSTRY.co.id -
Jakarta - The operation of the Mahakam Oil Block by Pertamina since January 1, 2018 strengthens the national capability of managing the upstream oil and gas sector, also shows significant progress in national energy sovereignty, said DPIP Secretary General Hasto Kristiyanto.
"The PDI Perjuangan congratulates President Jokowi through the entire ministry of Energy and Mineral Resources, Oil and Gas and Pertamina for the breakthrough and hard work," Hasto said in a written statement received in Jakarta on Tuesday (2/1/2017)
According to him, Pertamina by operationalizing the Mahakam Block means to strengthen its strategic position in upstream oil and gas industry. By controlling the oil block, in addition to Pertamina's assets increased by Rp 122 trillion, Pertamina's "revenue" is certain to increase, as well as its profitability.
The increase of Pertamina's assets and profits adds to the superiority of the state-owned red plate in running the country's economic policy. PDI Perjuangan is proud that now the Mahakam Block has been managed by Putra Putri Bangsa.
PDI Perjuangan believes Jokowi's government does not need to make a decision to raise fuel prices, along with a thorough revamping of the energy sector.
"Efficiency and increased competitiveness in the energy sector, especially oil and gas, has shown an encouraging process, in order to avoid unnecessary political pressures, the fuel price hike is not needed, especially with Pertamina's growing profits potential," he said.
This PDI Perjuangan belief is based on the success of President Jokowi's Government in strengthening national energy sovereignty. National energy policy is now increasingly prioritizing the national interest, through business agreements in the oil and gas sector more just.
At the same time the various policy revisions made by the Minister of Energy and Mineral Resources, Ignatius Jonan increasingly encourage increased investment attractiveness in the sector that really determines the livelihood of the people.
The process of inauguration of the handover of Mahakam working area (WK) begins with the handover of management of WK Mahakam from TEPI & Inpex to the Government which in this case is represented by Head of SKK Migas Amien Sunaryadi, then submitted to PT Pertamina (Persero) represented by Director Hulu Syamsu Natural.
WK Mahakam in East Kalimantan is managed by TEPI & Inpex for 50 years, and after January 1, 2018 entering a new phase managed by Pertamina Hulu Mahakam which is "grandson" of Pertamina Company.
The management of WK Mahakam as the largest producer of natural gas in Indonesia and contributes about 13 percent of national gas production, cannot be separated from the efforts of previous operators.