Half-Day Rest, JCI Closed Down to Position 6.449
By : Abraham Sihombing And Aldo Bella Putra | Friday, January 19 2018 - 20:00 IWST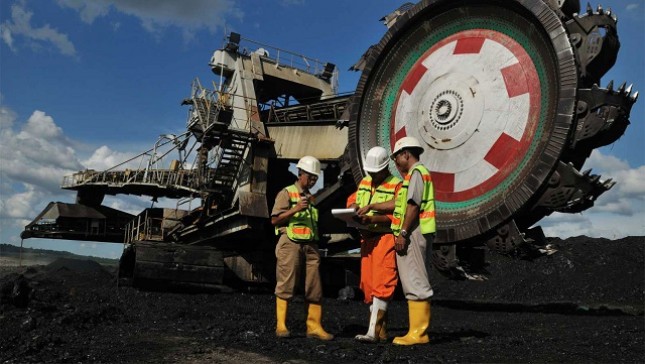 Ilustrasi Tambang Batu Bara PT Bukit Asam Tbk
INDUSTRY.co.id - Jakarta - Jakarta Composite Index (IDX) closed down 0.35% or 23 points to 6,449 position at mid-day break this Friday (19/01/2018) compared to the position on the previous day's close session at position 6.472.
JCI during the first session of trading today moved in the range of 6,443-6,485. A total of 157 stocks experienced price increases, while 175 stock prices eroded. As for 117 stagnant shares and 164 other shares are not transacted at all.
The value of transactions across the BEI market in the first session of trading today reached Rp3, 38 trillion. It consists of transaction value in the Regular Market worth Rp2.75 trillion, in Negotiation Market of Rp632.20 billion and in cash market worth Rp32.11 million.
Trading volume in the first session of trading today recorded as many as 49.50 million lots which is the result of 188,407 times the transaction. Foreign investors recorded net sales of Rp153.86 billion with sales volume of 152,611 lots.
Six of the nine indexes BEI sank down. Index of agriculture sector experienced the deepest decline, which is equal to 0.8% or 12.94 points to the position of 1.614. Then it is followed by the consumer sector index and financial sector index which each depressed 0.74% and 0.49%.
LQ45 stocks that decline in price and become top losers in the first session of trading today is KLBF prices fell 2.31% or Rp40 to Rp1.695 per unit, EXCL price is reduced 2.19% or Rp70 to Rp3.130 per units and MNCN whose price shrank 2.02% or Rp30 to Rp1,455 per unit.
The LQ45 stocks that became top gainers were PTBA whose price rose by 3.29% or Rp100 to Rp3,140 per unit, LPPF whose price increased by 2,83% or Rp300 to Rp10,900 per unit and BMTR which price was lifted 2, 31% or Rp15 to Rp665 per unit. (Abraham Sihombing)