Salt Import Policy Is Not The Last Solution to Overcome Scarcity in the Field
By : Aldo Bella Putra | Saturday, July 29 2017 - 09:20 IWST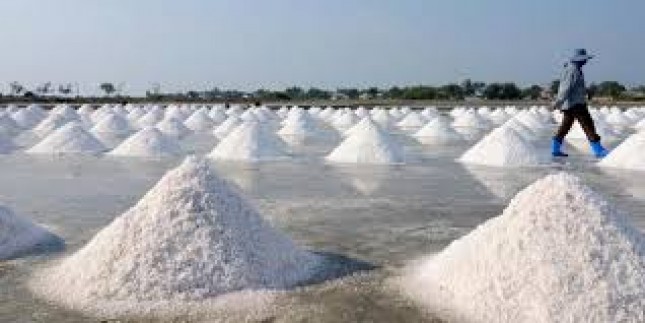 5166
INDUSTRY.co.id -Yogyakarta - Vice Dean of Faculty of Economics and Business Gadjah Mada University Amirullah Setya Hardi hopes that the policy of import of salt to be pursued by the government is not considered as the final solution in overcoming the scarcity of commodities in the field.
"Import is no problem to cover the scarcity, but it needs to be continued with long-term solution by encouraging the added value of salt farmers production," said Amirullah at Gadjah Mada University Campus, Yogyakarta, Friday (28/7/2017)
According Amirullah, the occurrence of salt scarcity can be caused by two main aspects of supply and demand. The problem of supply, need to be considered because of it concern the presence or absence of constraints in producing salt.
"Production constraints can be caused by the weather, the unavailability of technology or infrastructure supporting production, or even farmers who are reluctant to produce salt because the price in the market is too low," he said.
While from the aspect of demand, according to Amirullah, it is also necessary to ascertain whether the salt from the farmers demanded by the intermediate consumer is really used to meet the needs of the Indonesian people, or it is sold outside the region with higher selling value.
"For the context of the Indonesian market, if the demand for salt is greater than the supply, then we need to watch out," he said.
According to him, As a maritime country it is quite irony when the needs of Indonesian society salt is actually closed by importing from abroad. In order for imports not to become dependent, according to him, it needs to be done by facilitating land use permits and providing incentives to support the production process of salt farmers.
"Providing incentives means adding value to salt production, thereby increasing salt farmer welfare, salt production can be sustainable and avoid scarcity," he said. (Ant)