Government of Cocoa Industry Revitalization Through Multi Stakeholders Approach
By : Hariyanto And Aldo Bella Putra | Wednesday, January 24 2018 - 19:00 IWST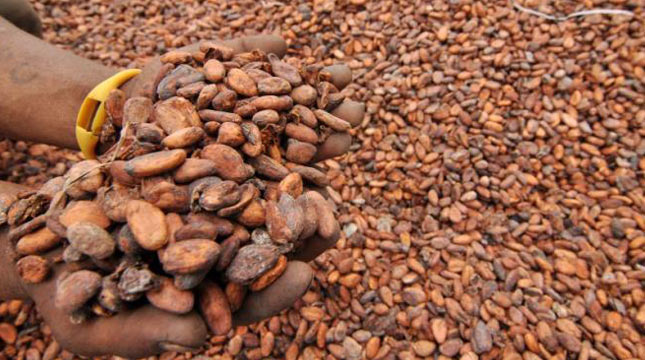 Bijih kakao (ist)
INDUSTRY.co.id - Jakarta - In support of the government's efforts to revitalize the cocoa industry, the Ministry of Foreign Affairs through the Directorate General of Multilateral Cooperation in cooperation with the Ministry of Agriculture has facilitated the visit of the International Cocoa Organization (ICCO) delegation headed by ICCO Executive Director. Jean-Marc Anga, which will run from 21st to 27th January 2018.
As part of a series of ICCO delegation activities, the Director General of Multilateral Cooperation, Ministry of Foreign Affairs, Febrian A. Ruddyard has held a multistakeholders meeting at Aryaduta hotel on Tuesday (23/1/2018) yesterday.
Besides being attended by government and civil society groups, private parties such as Cargill, Nestle, Mayora, PT. PP London Sumatra Tbk, and BT Cocoa were also present at the meeting. Executive Director of International Pepper Community (IPC) and Asian Pacific Coconut Community (APCC) also attended the meeting.
"This working visit is aimed at enhancing cooperation between Indonesia and ICCO to find ways to revitalize the cocoa industry," Febrian said as through official statement received on Wednesday (24/1/2018).
He added that during the visit, the Directorate General of Multilateral Cooperation has facilitated meetings between ICCO and national stakeholders from government, business, academia, and civil society groups.
"In addition, we have also discussed about the cocoa pest management cooperation project, and we hope that the benefits of this project will be directly felt by small scale farmers," he added.
In the meeting, Dr. Anga expressed his views on the Government's efforts to revitalize the cocoa industry. "The revitalization policy of the Indonesian cocoa industry can be based on four main steps, which include promoting cocoa consumption, diversification, processing of cocoa in the country of origin to increase product added value, and the preparation of the National Cocoa Plan based on knowledge of local cocoa resources," he said.
In addition, the Directorate General of Multilateral Cooperation has also scheduled ICCO delegation visits to the Coffee and Cocoa Research Center (Puslitkoka) in Jember, East Java, to identify possible cooperation forms, including joint-research cooperation.
As one of the largest cocoa producers in Indonesia, Indonesia is also working to increase its representation in ICCO. The Ministry of Foreign Affairs in this case has facilitated the position of ICCO Agricultural Economist can be filled by Indonesian citizen (WNI).
During his visit, Dr. Anga also submitted an invitation to the Government of Indonesia to attend the World Cocoa Conference which will be held on 22-25 April 2018 in Berlin, Germany. Dr. Anga expects Indonesia's representation at a high level as one of the big players in the cocoa industry.
"We sincerely hope that Indonesia, as one of the largest cocoa producer countries, can attend the upcoming conference. This will certainly give a positive signal to cocoa producers and consumers to jointly revitalize the cocoa industry globally, "said Dr. Anga.