Half-Day Rest, JCI Closes Up to 6.643
By : Abraham Sihombing And Aldo Bella Putra | Friday, January 26 2018 - 22:00 IWST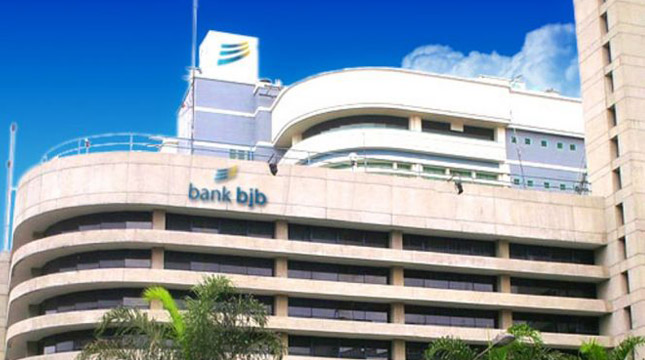 Gedung PT Bank Pembangunan Daerah Jawa Barat dan Banten Tbk (BJBR) (cikalnews.com)
INDUSTRY.co.id - Jakarta - The Jakarta Composite Index (IDX) closed up 0.42% or 27 points to 6,643 positions at the end of the first trading session on Friday (26/01/2018) compared to the previous day's trading closing level at the level 6.615.
During the first session of trading today, JCI moved in the range of 6,615-6,666. A total of 203 stocks rose in price, 134 stocks fell, 131 stagnant shares and 145 shares were not traded at all.
Total transaction value across all BEI market segments in the first session of trading today reached Rp5.22 trillion. It consists of transaction value in the Regular Market of Rp4.02 trillion and in Negotiated Market worth Rp1.20 trillion. Meanwhile there is no transaction in Cash Market.
The volume of transactions throughout the first session of trading today reached 61.83 million lots, which is the result of 245,964 times the transaction. Foreign investors recorded net buy of Rp323.68 billion with a transaction volume of 622,176 lots.
Six of the nine sectoral indices of BEI are green. The index of the infrastructure sector experienced the highest increase, at 2.04% or 23.74 points to 1,190, and then followed by index of financial sector and index of property sector which each rose 0.87% and 0.34%.
LQ45 stocks that rose in price and became the top gainers in the first session of trading today is TLKM whose price rose by 3.78% or Rp150 to Rp4.120 per unit, BJBR rose 3.54% or Rp80 to Rp2.340 per unit and BRPT whose price increased by 3.46% or Rp80 to Rp2,390 per unit.
Meanwhile, the top losers of LQ45 are ASII whose price shrank 1.72% or Rp150 to Rp8,575 per unit, KLBF dropped by 1.45% or Rp25 to Rp1,700 per unit and INTP which was eroded 1.42% or Rp300 to Rp20,850 per unit. (Abraham Sihombing)