Face Scanner Features Predicted to Be Used in 2018
By : Hariyanto And Aldo Bella Putra | Monday, February 05 2018 - 16:00 IWST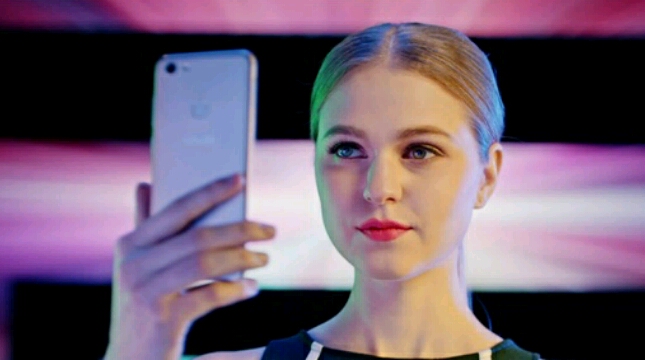 Sistem Pemindai Wajah
INDUSTRY.co.id - Jakarta - The development of smartphone features runs harmoniously between consumer needs or market trends, and the ability of industry players to bring the latest and innovative technologies. Screen technology, camera, until other additional features such as smartphone security continues to be improved in an increasingly competitive global market.
Information received INDUSTRY.co.id, Monday (5/1/2018) mentions, unlike password numbers or patterns, each user's face of course has unique characteristics and different from each other. This simple fact is one of the basic developments of face scanner technology.
When the fingerprint scanner on the physical button has become a common feature embedded in the smartphone, consumers want more alternatives to access the smartphone that not only provides security, but also convenient and easy to use.
This is one approach made by Vivo by presenting Face Access in V7 and V7 + at the end of 2017 then. Vivo presents one of the technologies that in 2018 by some sources such as Guardian.com, and MIT Technology Review predictions will be more widely displayed in 2018.
Interestingly, Vivo presents this technology for mid-ranged market smartphone with varied and more "accessible" prices.
Although not using additional hardware, Face Access requires a camera device with a certain quality, especially the front camera, to be able to capture the facial biological aspects.
Vivo V7 and V7 + as V-Series or Selfie Series with 24MP front camera capable of opening the smartphone through Face Access in less than 1 second, which means sophisticated enough to process images and scan facial biological aspects accurately.
For Vivo itself, Face Access feature is also equipped with Raise to Wake, a feature that can actively scan the face without the need to press the physical button of the smartphone and enough when held and placed facing the face.
"For Face Access must be its own user who holds. There must be a swing at the time of holding and the new phone is open," said Irfan Alvianto, Product Manager of Vivo Indonesia.
For security and convenience, users are advised to keep combining the features of the face scanner with the fingerprint scanner. Face scanning technology is also being perfected by manufacturers to not only scan faces faster, but also ensures more scanned faces, enhancing the accuracy integrated with ever more sophisticated camera algorithms.
Not only featuring the highest resolution 24MP front camera, Vivo also immerse FullView Display or a minimal screen bezel 18: 9 on both of these smartphones.
How will this facial scanner technology feature develop? Predicted, this technology will be increasingly common in various video games and even for business purposes.