Mid-day Break, JCI Closed Down to Position 6.472
By : Abraham Sihombing And Aldo Bella Putra | Friday, February 09 2018 - 21:00 IWST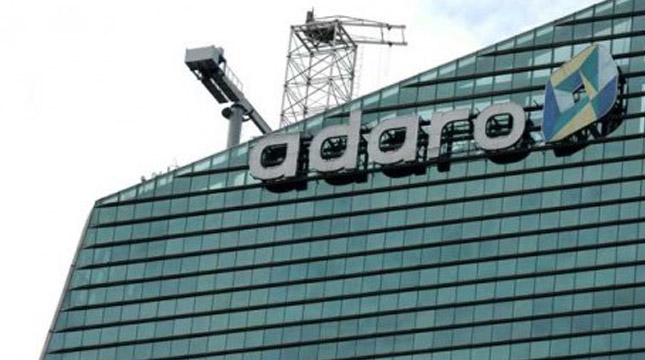 Gedung Adaro Energy (republika.co.id)
INDUSTRY.co.id - Jakarta - Jakarta Composite Index (IDX) closed down 1.1% or 73 points to 6.472 positions at the end of the first trading session on Friday (09/02/2018) compared to the position at the end of trading one day earlier in the level 6.544.
Throughout the first session today, the JCI is moving in the range of 6,466-6,501. A total of 270 shares decreased in price. In addition, 81 stocks declined, 91 stagnant shares and 172 shares were not traded at all.
The total value of transactions in the three BEI market segments reached Rp4.23 trillion. It consists of transactions in the Regular Market worth Rp3.57 trillion, in the Negotiated Market of Rp665.32 billion and Rp1.23 billion.
Total trading volume reached as many as 66.04 million lots, the result of 180,786 times the transaction. Foreign investors booked net sales of Rp859.30 billion with net sales of 2.62 million lots.
All indexes of BEI index weakened. The financial sector index experienced the deepest decline, ie 0.46% or 5.43 points to 1.178 position. Then followed by index of agriculture sector and index of miscellaneous industry sector which decreased 0,52% and 1,09% respectively.
LQ45 stocks that decline in price and become top losers are INDY whose price drops by 5.15% or Rp220 to Rp4,050 per unit, TPIA whose price decreases 4.22% or Rp250 million to Rp5,675 per unit and ADRO the price dropped 4.13% or Rp100 to Rp2.320 per unit.
The top gainers of LQ45 are MYRX, whose price rose by 3.48% or Rp4 to Rp119 per unit and UNVR which increased by 0.09% or Rp50 to Rp54,425 per unit. (Abraham Sihombing)