Semen Gresik Privileges, Customer Digital Services of Cement Products
By : Aldi Firhand Alqudri | Monday, July 31 2017 - 11:31 IWST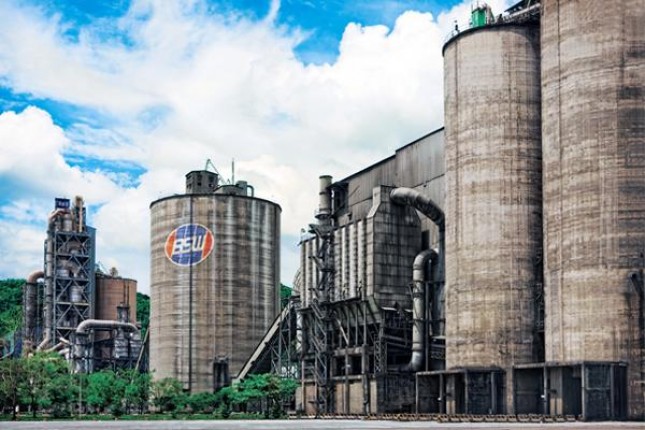 Cemen Factory Ilustration
INDUSTRY.co.id - Surabaya - Amidst the intense competition in cement making industry, PT Semen Gresik keeps trying to improve its service quality to customers. PT Semen Gresik launched the latest service product called Semen Gresik Privileges, last weekend.
Semen Gresik Privileges is a digital-based exclusive service for Semen Gresik bulk customers and adapts to customer lifestyle. Semen Gresik Privileges has 3 (three) membership categories, namely Diamond, Emerald, and Ruby.
The category of membership is determined based on the volume of Semen Gresik purchases during the specified period. The higher the membership level, the benefits of privileges that can be enjoyed increasingly also.
Customers can download apps in Play Store with SG Privileges keywords to enjoy the luxurious and exclusive facilities that have been provided, ranging from discounts to priority services at top merchants.
Among them are Excelso, Metro Department Store, Electronic Solution, CGV Cinema, Concordia Airport Lounge, Holycow, Haagen Dasz, and many more. Through the program, Semen Gresik seeks to provide a premium and different experience with various luxuries and privileges.
Information compiled from BeritaJatim, Semen Gresik Privileges is one of PT Semen Gresik's efforts to increase customer satisfaction of Semen Gresik bulk products. According to independent research, the growth of bulk cement demand is expected to continue faster than the growth of cement demand for up to 4 years. Not only that, the government's commitment to boost the economy through the acceleration of infrastructure development also has a positive impact on the increase of bulk cement consumption.
Thanks to the commitment to always provide excellent service to customers, Semen Gresik able to show good domestic sales performance in the first half of 2017. In the middle of the sluggish cement market with a decrease in demand of 1.3% from last year, Semen Gresik's sales volume is able to grow by 4% from last year. Thus, Semen Gresik is able to maintain 23.7% of national market share, up 1.1% from last year.
In addition to Semen Gresik Privileges, PT Semen Gresik has launched several digital platforms for various customer segments, such as familybuildingfor end users, starfiesta for bulk customers, jagobangunan.com for builders, and bisniskokoh.com for building store customers.
Various digital platform is a step of PT Semen Gresik to transform customer approach pattern so as to obtain depth and intensity of customer relationship.
Previously, PT Semen Gresik has also won several awards in the same year, among others, Top Brand 2017, Wow Brand 2017, Most Promising Company in Marketing Strategic Marketing and Branding Campaign on 2017 Marketing Day 2017, Solo Best Brand Index 2017, and Jogja Best Brand Index 2017