11 Hectares of Land in Bogor Nirwana Residence Belongs to Bakri Group Confiscated Bogor District Court
By : Hariyanto And Aldo Bella Putra | Thursday, February 15 2018 - 15:00 IWST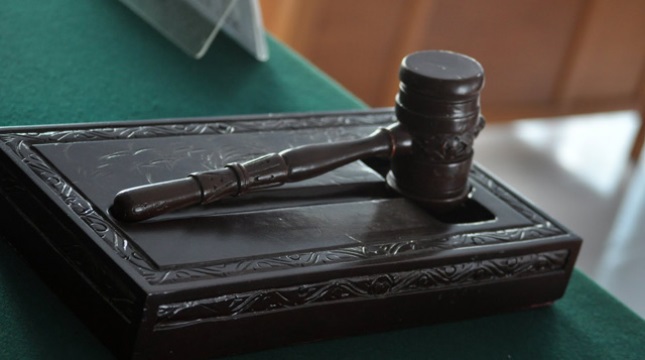 Ilustrasi Palu Hakim (Foto Ist)
INDUSTRY.co.id - Jakarta - Approximately eleven hectares of land located in the Bogor Nirwana Residence (BNR) location, Bakri's luxury housing complex was confiscated by the Bogor District Court.
The confiscation is contained in the judgment of the Bogor District Court that handled Hasan Ahmad's case against PT Graha Andrasentra Propertindo and nine other defendants, including Bogor City Land Agency (defendant VIII) and West Java Provincial Land Agency (defendant IX).
The confiscation decree reads Declare legitimate and precious confiscation (conservatoir Beslaag) which has been laid by Bogor PN bailiff against the land area of ​​108,324 square meters located and is part of the residential area of ​​Bogor Nirwana Residence.
The verdict was read by a panel of judges chaired by Dewi Lestari with members of Efrida Yanti and Siti Yuristiya and substitute cleric Edi Sofyan at the Bogor Court on 24 October 2017. The copy of the verdict came out on 11 January.
Graha Andrasentra Propertindo is a subsidiary of Bakri Group which manages Bogor Nirwana Residence where there is a famous water tour of The Jungle. Previously Bogor Nirwana Residence was named Bogor River Valey, a residential complex developed by PT Aliyah Pancahafat. Around 1998 the Bakrim group took over the Bogor River.
Edi Sofian justify the verdict and the seizure. Nevertheless, he stated, Graha Andrasentra can still manage the confiscated land, only those lands are non-transferable or sold.
The prohibition of the transfer of rights does exist in the decision. The prohibition reads, instructs the defendant VIII and the defendant IX temporarily suspends the process of granting the right to the building of the defendant and / or the issuance of the right of building certificate on behalf of the defendant along with its resolution as far as the disputed land parcels are located in the area of ​​Housing Bogor Nirwana Residence.
Previously, in 2016 Hasan Ahmad sued Graha Andrasentra and Husin Ali Muhammad (President Director of PT Aliyah) for not giving up 12 hectares of land located in Bogor Nirwana. The land is 23% owned by PT Aliyah.
Hasan is the one who gave the capital Aliyah to build Bogor River housing. Since the completion of the return of land never reached an agreement then Hasan took the case to court.
Hasan stated that he had written Graha Andrasentra to return 12 hectares of his land. Which is returned only one hectare, said Hasan.
According to him for this case he brought in an expert witness, a professor of University of Indonesia data. The expert witness declared that even though the company switched hands, my assets could not necessarily disappear, Hasan said. (tmp)