It's How the Banking Industry Grows Business Growth in 2018
By : Arya Mandala And Aldo Bella Putra | Sunday, February 18 2018 - 19:00 IWST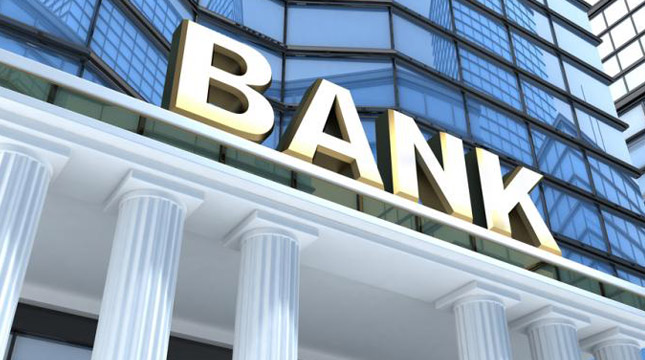 Ilustrasi Bank (Kompas.com)
INDUSTRY.co.id - Jakarta, Predicted improving global and domestic economy gives hope to the growth of banking industry business in 2018.
Based on data released by the World Bank, Indonesia's economic growth in 2018 will strengthen compared to 2017.
Indonesia's Gross Domestic Product (GDP) growth is predicted to rise to 5.3 percent in 2018 compared to 2017 of 5.1 percent, the government also hopes for growth in the banking sector.
As stated by Finance Minister Sri Mulyani Indrawati, Indonesia's biggest challenge to realize economic growth in RAPBN 2018 is the growth of banks which is expected to grow strong enough to achieve the target of 5.4% GDP growth.
The reason, because to achieve economic growth in 2017 of 5.2% it still must be triggered by the banking sector, especially from credit growth.
Well, to achieve banking growth of 5.4%, bank credit is also required higher.
Banks should grow Rp483 trillion in credit to reach 5.4 percent growth compared to 2017 which is estimated at 5.2 percent of Rp370 trillion, "Sri said.
Meanwhile, the Governor of Bank Indonesia, Agus Martowardojo, expressed the global economic outlook followed by the gradual growth of commodity prices to support the growth of deposits and credit distribution in 2018.
With the economic outlook, Bank Indonesia (BI) predicts growth in Third Party Funds and credit distribution of the banking industry in 2018 will be in the range of 9 - 11% and 10-12%, respectively.
As of October 2017 there were 115 commercial banks with a total of 32,447 branch offices.
Banks also prepare some strategies for business growth 2018.
PT Bank Negara Indonesia (Persero) Tbk, among others, targets the distribution of People's Business Credit (KUR) in 2018 to reach Rp13, 5 trillion.
The loan portfolio is targeted to increase compared to 2017 which reached Rp9.7 trillion.
Director of Medium Business of BNI, Putrama Wahyu Setiawan explained that throughout 2017 the number of BNI KUR debtors reached 61,606, or increased by 39% compared to 2016 which reached 44,300.
During this time, the majority of KUR BNI distribution is done to the productive sectors such as agriculture, plantation, fishery, industry, construction and services which all control 40.7% portions.
The distribution has increased sharply compared to 2016 where the distribution to the productive sector only controls the portion of 25%.
Meanwhile, PT Bank Rakyat Indonesia Tbk (BRI) has planned inorganic growth from the beginning of the year.
BRI plans to acquire a small bank. However, when delivered by President Director of BRI Suprajarto, the acquisition process is not done directly by BRI, but through one subsidiary, PT Bank Rakyat Indonesia Agroniaga Tbk or BRI Agro.
BRI is still reviewing the ability of BRI Agro to acquire banks.
Overview of Bank Agro, the AGRO-coded bank has assets of Rp 15.48 trillion, up 47.87% in November 2017.
The increase in asset is driven by net profit of Rp 126.69 billion per November 2017 or an increase of 29.89% compared to profit of Rp 97.50 billion in November 2016.
PT Bank Tabungan Negara Tbk (BBTN) has set a target of higher credit growth of approximately 24% by 2018.
The program of a million homes is still the main driver of BTN Bank credit.
As stated by the President Director of Bank BTN, Maryono, BTN will optimally support the government for subsidized programs such as Housing Financing Liquidity Facility, Interest Income Subsidy, Advance Payment or Savings-Based Housing Financing (BP2BT).
Meanwhile, to collect DPK, BTN's funding strategy is still intensified to pursue low-cost funds.
The target of Third Party Fund (DPK) of Bank BTN in the year 2018 is 24% with the portion of low cost of 48-49% of total DPK.
This figure is also above the average of the banking target in general by 14%.