Ganjar-Yasin Get Support Barricade From Gus Dur
By : Herry Barus And Aldo Bella Putra | Wednesday, February 21 2018 - 15:00 IWST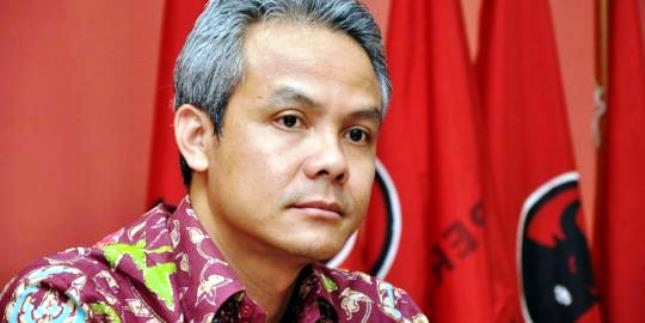 Ganjar Pranowo Gubernur Jawa Tengah (Foto Ist)
INDUSTRY.co.id - Rembang - Hundreds of thousands of santri who are joined by Gus Dur (Central Java) Cadre Barracks are ready to win the candidate pair Ganjar Pranowo-Taj Yasin Maimoen.
"If Gusdurian is cultural, its members are everywhere and even in all parties there, Barricade Gus Dur accommodates members who are not party yet want to move in support of Ganjar-Yasin in Central Java Pilgub 2018," said Barricade Coordinator Gus Dur Central Java Husein Syifa in Rembang , Tuesday (20/2/2018)
He explained that the santri of Gus Dur formed Gusdurian whose networks existed in various provinces and districts, but for the political path, the santri formed their own organization under the name of Barricade Gus Dur.
According to him, the numbers of students who become members of Barricade Gus Dur in Central Java are very much.
"If in every district / city alone there are tens of thousands of members, then the entire Central Java estimated there are more than 100 thousand members," he said.
He said, currently Barricade Gus Dur is in the process of network consolidation in each district / city in Central Java is in re-registration.
"In the process we will later harmonize with the candidate campaign agenda, although internally now we have moved," he explained. Related to support to Ganjar-Yasin cagub partner, Husein revealed that it is based on the proximity of Gus Dur and Kiai Haji Maimoen Zubair (Mbah Moen ).
"We are as santrinya Gus Dur, because Mbah Moen has a 'gawe' ya 'nderek' 'nyengkuyung' Mbah Moen, let alone Gus Yasin already considered family by Mrs. Sinta Nuriyah Wahid because when Gus Yasin (Taj Yasin Maimoen) married, who became a witness, is Gus Dur," he said.
This was said by Hussein on the sidelines of accompanying the wife of the late KH Abdurrahman Wahid (Gus Dur), Sinta Nuriyah Wahid, stay in touch at the residence of KH Maimoen Zubair Pondok Pesantren Al Anwar, Sarang, Kabupaten Rembang.
During the visit, Sinta Nuriyah who came with the General Chairman of PPP Romahurmuziy and Cawagub Taj Yasin Maimoen confirmed his support to Ganjar-Yasin couple.