Pertamina Implements Tax Data Integration With DGT Ministry of Finance
By : Hariyanto And Aldo Bella Putra | Thursday, February 22 2018 - 23:00 IWST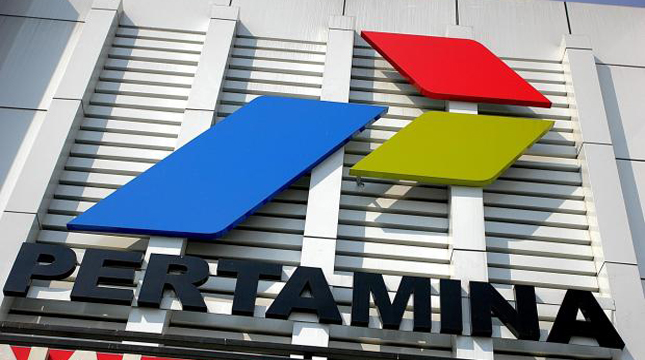 Pertamina (Foto: Ist)
INDUSTRY.co.id - Jakarta - PT Pertamina (Persero) has inaugurated the implementation of integration of taxation data with the Directorate General of Taxation (DGT) of the Ministry of Finance. Data integration is done voluntarily by providing access to enterprise information system data, including data on purchases and sales, payroll and transactions with third parties.
"This is the embodiment of Pertamina's efforts to become a barometer of compliance with tax obligations in Indonesia," said Pertamina's President Director of Pertamina Elia Massa Manik in Jakarta, Wednesday (21/2/2018).
In addition, automation of the implementation of tax obligations through electronic facilities such as e-invoices (tax invoices), e-bupotput (evidence of collection / collection), e-billing (payment), and e-filling (SPT reporting).
"This cooperation is expected to reduce Pertamina's burden as a Taxpayer and DGT in doing compliance and I want to create a trust on the Indonesian economy because the integration of tax data is efficient and productive," said Finance Minister Sri Mulyani.
The initiation of Pertamina-DJP tax data integration program is a follow up of the coordination meeting between the Minister of Finance and the Minister of SOEs at the end of 2016, which agreed on the need for integration of taxation data between BUMN as Tax Payer and DJP as the taxation authority in Indonesia.
Actively participating, at the beginning of 2017 Pertamina conducts focus group discussions (FGD), business process mapping, and IT system development needs to integrate corporate taxation data. Among them, the output tax invoice, input tax invoice, and income tax collection evidence (PPh).
Furthermore, Pertamina formed a breakthrough project team (BTP) development of e-invoice system, which involves cross-operational functions at Pertamina and DGT. And ultimately, Pertamina together with DJK creates innovation of taxation data between Pertamina information system (ERP) and information system of Directorate General of Tax (SI DJP).
Meanwhile, SOE Minister Rini Soemarno said that Pertamina's move will be followed by other business entities. Targeted, there will be 30 other SOEs that can do the cooperation of integration of taxation data before the end of this year.
On this occasion, Pertamina and the Directorate General of Taxation also signed a Memorandum of Understanding on Cooperation in Developing the Application Proof of Withholding / Income Tax (e-Bupot) Income Tax through Joint Development Program of e-Bupotput Application Development.