Strong Signal Growth of National Banking Industry Performance 2018
By : Arya Mandala And Aldo Bella Putra | Sunday, February 25 2018 - 14:00 IWST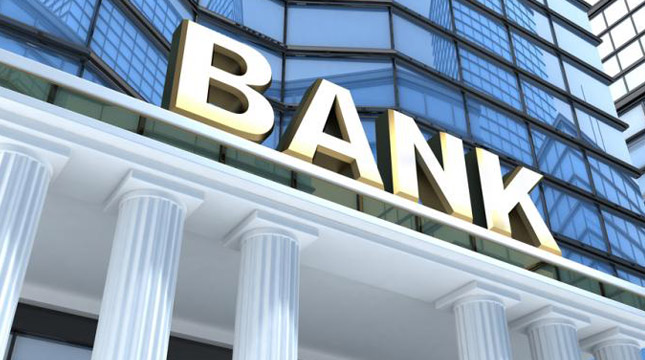 Ilustrasi Bank (Kompas.com)
INDUSTRY.co.id - Jakarta, Indonesia's banking industry's net profit is estimated to grow by 15% throughout 2018.
In addition to the downward reserve cost, the projected rise in bank performance is due to stable interest income related to the potential rise in Bank Indonesia interest rates.
Already in the last three years, the national banking industry has contracted due to global economic conditions affecting the domestic economy.
Loans that usually always grow double digits, until the end of last year still grows below 10%.
Despite entering the fourth quarter, the signal of improvement through stable world commodity price increases.
Data released by the Financial Services Authority showed that credit grew only 8.35% year-on-year at the end of last year, in line with the low consumption of the public, which was reflected in the economic growth estimated to grow only 5.1% throughout 2017, below the Revenue Budget targets and State Expenditure Amendment (APBN-P) 2017 of 5.2%.
According to Senior Analyst PT Bahana Securities Henry Wibowo, low lending last year as corporations and SMEs refrained from expanding their business so credit demand was low.
But this year, demand for credit is expected to gradually improve with a growth of around 10% mainly from infrastructure loans by State-Owned Enterprises (BUMN).
This estimate is in line with the projection of Bank Indonesia which estimates that credit grew by around 10% - 12%.
"Investment demand for investment this year will rise as this year is the right time to conduct a variety of major corporate actions before entering the presidential election next year," said Henry some time ago in Jakarta.
"Consumer loans, especially those derived from housing loans (KPR) will still grow, followed by an increase in working capital credit," he added.
Improved credit growth will be followed by an increase in credit quality which will be reflected in the decline in non-performing loan (NPL) ratio.
So that the downward trend in reserve costs set aside by the banking industry to cover non-performing loans will continue throughout 2018.
Moreover, the rise in commodity prices expected to survive this year will give space for corporations to settle their remaining non-performing loans.
Lower reserves will have a positive impact on bank net income.
The state-owned securities estimates the bank's net profit in 2018 will grow by 14% - 15%, higher than the average forecast in the market with earnings per share (EPS) projected at 12% - 13%.
The net interest margin (NIM) of banks this year is expected to grow more stable.
With expectations Bank Indonesia will maintain BI Rate 7-day Repo Rate at 4.25% or there is a tendency to rise following the Fed's move to maintain exchange rate stability.
Looking at estimates of the banking industry that will recover this year, Henry recommends buying the shares of Bank Mandiri (BMRI) with a target price of Rp 8,500 / sheet, Bank Negara Indonesia (BBNI) with a target price of Rp 10,000 per share, Bank Rakyat Indonesia (BBRI) with a target price of Rp 4,530 / sheet and also the State Savings Bank (BBTN) with a target price of Rp 4500 / sheet.
Bank Mandiri, BNI and BRI will benefit from a number of infrastructure projects being boosted by the government through state-owned construction.
Bahana Sekuritas expects Bank Mandiri's net profit to grow the most among the four other largest banks with a projection of around 20% this year, driven by accelerated credit growth and normalization of reserve costs.
BNI has considerable exposure to finance low-risk infrastructure projects, as well as the improvement of non-performing loans in the past two years as the key to success for the company to go through 2018.
BRI will continue to be strongly supported by its dominance in the microcredit business as well as payroll.
BTN as a government bank focusing on financing low and middle class housing, will still book an increase in mortgage demand this year, in line with the improved purchasing power.
Confidence began to stretch the banking business accepted by Deputy Commissioner of Banking Supervisor I Financial Service Authority (OJK) Boedi Armanto.
According to him, there are three factors that will boost the bank's profit growth this year. First is due to net interest income, non interest income or fee based income and other income.
Even Boedi assess the bank's profit growth will not reach above 20% as in 2014.
The reason for the increase in commodity prices in 2018 has not been as high as 2014.
"The bank's profit this year will be helped more by the improving economy and strengthened by the investment grade rating by some foreign rating agencies," he said.