DPRD West Java: Local Regulations Must Be Aligned with Higher Rules
By : Wiyanto Dan Aldo Bella Putra | Wednesday, August 01 2018 - 18:30 IWST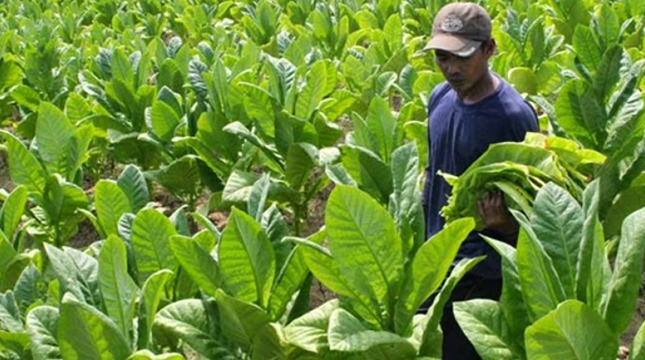 Petani Tembakau (ist)
INDUSTRY.co.id - Bandung - West Java Provincial People's Legislative Assembly (DPRD) affirms, the regulation of non-smoking areas should refer to Government Regulation (PP) 109 of 2012.
West Java Legislative Member Gatot Tjahyono said, on the principle of PP About Security of Materials Containing Addictive Substance in the form of Tobacco Products for Health, is not prohibiting cigarettes, but make arrangements on cigarettes.
One of the ways, said the Members of the PDIP faction, by issuing regulations that sort out the area without smoke and smoke area in the area.
Gatot pointed out, smokeless areas can be applied in the educational space, places of worship and the space of government agencies closed.
"It's just that this should be wary of not be interpreted by friends in local government at district level, that this is a ban on smoking," said Gatot, on the sidelines Media Discussion Area Without Smoke Cigarettes: Questioning Regions Without Cigarettes, Organize and Not Dispose in Indonesia Building Sues, Jalan Perintis Kemerdekaan, Bandung, Tuesday (31/7/2018).
This substance is different because no matter how pros cons of smoking and not smoking, many positive things are also obtained such as taxes, labor absorption and investment opportunities in the regions, "he continued.
Gatot said the need for a balance in the issuance of regulations about the area without smoke to be obeyed. So that in the regulation to be published by the municipal government should also accommodate the area of ​​cigarette smoke.
Getting the same kind of ideal regulation can follow the rules that apply in airports, railway stations, government offices and bank offices and shopping centers. The most important thing, said Gatot, in an area must be an area for smokers.
"It's important I think because the number (smokers) is pretty much a matter of that.We must be called to them to get access," said Gatot.
Gatot feels optimistic that the implementation of the non-smoking area regulation can be implemented properly, if accommodated in balance. The smoker community is considered by Gatot, can follow the rules if the facilities and infrastructure are adequate.
Gatot asked the West Java Provincial Government should immediately issue a regulation of non-smoking areas that are not ideal. The aim is that similar regulations in urban districts refer to higher regulations.
It should be immediately implemented because in West Java, there are several national programs that will be built fast train, international airport in Kertajati, which requires the regulation of non-smoking area.
To be known, in mid-July 2018, the Government of West Java revised draft revised draft area of ​​non-smoking area (Raperda KTR) Bogor City and suggested the material submission must refer to Government Regulation 109 Year 2012. The regulation contains about the security of materials containing addictive substances in the form of tobacco products for health.