Mid-day Break, JCI Closed Down to 6604 Position
By : Abraham Sihombing And Aldo Bella Putra | Monday, February 26 2018 - 18:00 IWST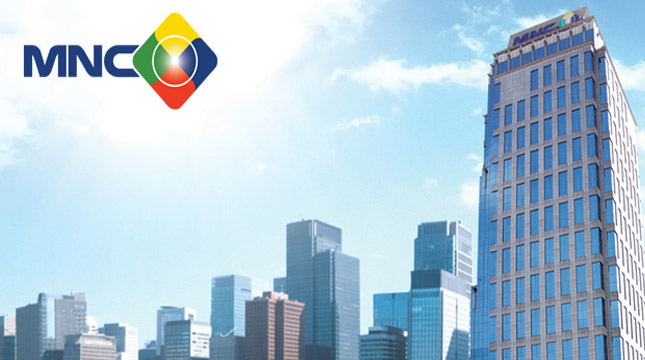 Gedung PT Media Nusantara Citra Tbk (MNCN). (Foto: IST)
INDUSTRY.co.id - Jakarta - Jakarta Composite Index (IDX) closed down 0.24% or 16 points to 6,604 positions at mid-day break Monday (26/02/2018) compared to the position at the end of last week at level 6,619.
During the first session of trading today, 190 stocks rose in price, 168 stocks fell, 127 stagnant shares and 130 shares were not traded at all. JCI in the first session this morning moved in the range 6,591-6,624.
The total value of transactions in the three BEI market segments reached Rp3.89 trillion. It consists of transaction value in the Regular Market of Rp3.44 trillion, Negotiation Market worth Rp448.08 billion and in Cash Market worth Rp746,000.
Total trading volume reached 71.50 million lots of shares, resulting from 220,177 times of transactions. Foreign investors recorded net sales of Rp488.10 billion with sales volume of 490,328 lots of shares.
Five of the nine sectoral indices rose. Index of basic industry sector experienced the highest increase, that is 1.07% or 8.17 points to 768 positions. Then followed by index of agriculture sector and index of trade sector which each increase 0,79% and 0,05%.
LQ45 stocks that experienced price increases and became top gainers were TRAM whose price jumped 6.38% or Rp24 to Rp400 per unit, INCO whose price rose by 3.28% or Rp110 to Rp3,460 per unit and SCMA price raised 2 , 67% or Rp70 to Rp2,690 per unit.
LQ45 stocks that became top losers were PTBA whose price dropped by 2.94% or Rp100 to Rp3.300 per unit, MNCN which cost 2.6% or Rp40 to Rp1,500 per unit and MYRX price decreased 1, 89% or Rp3 to Rp156 per unit. (Abraham Sihombing)